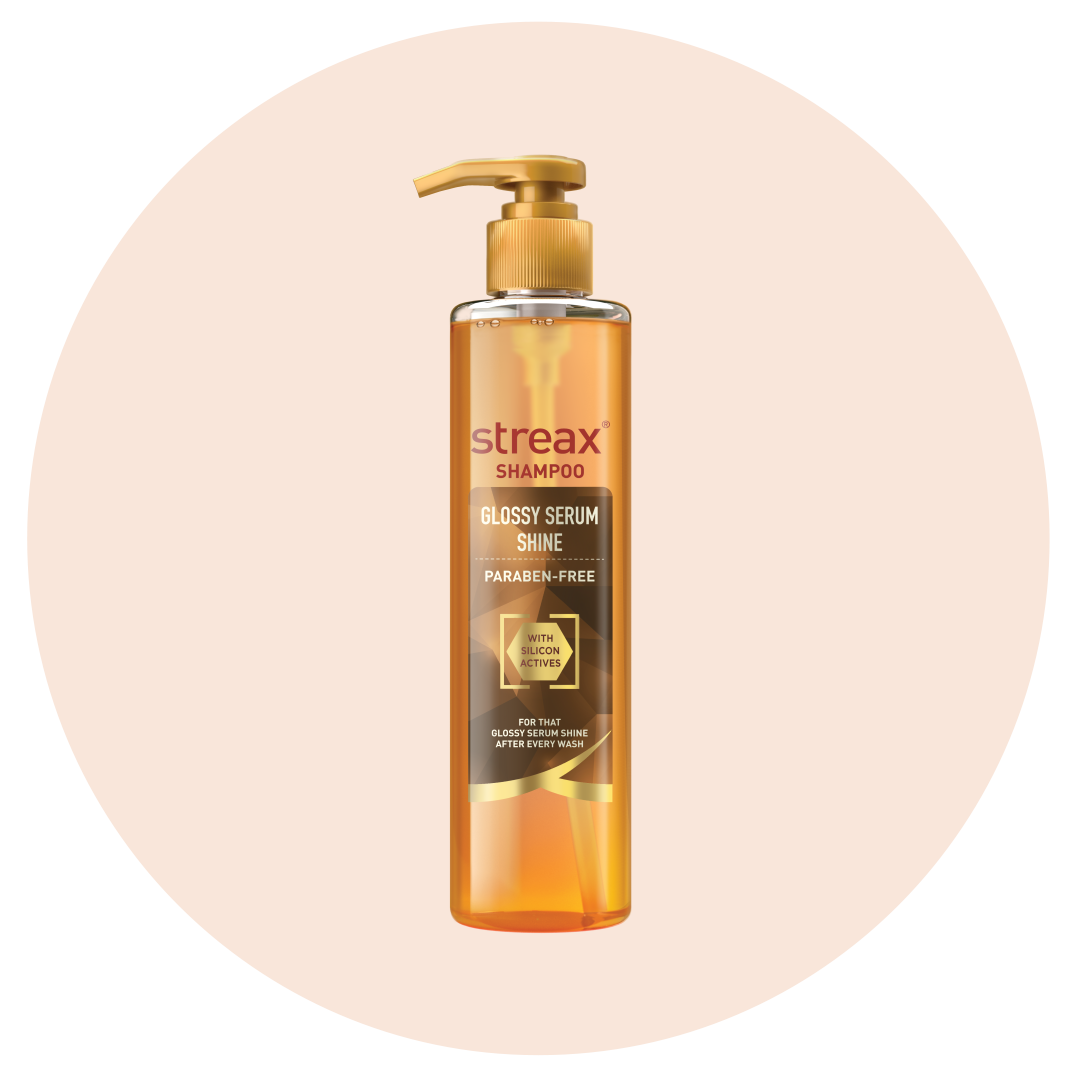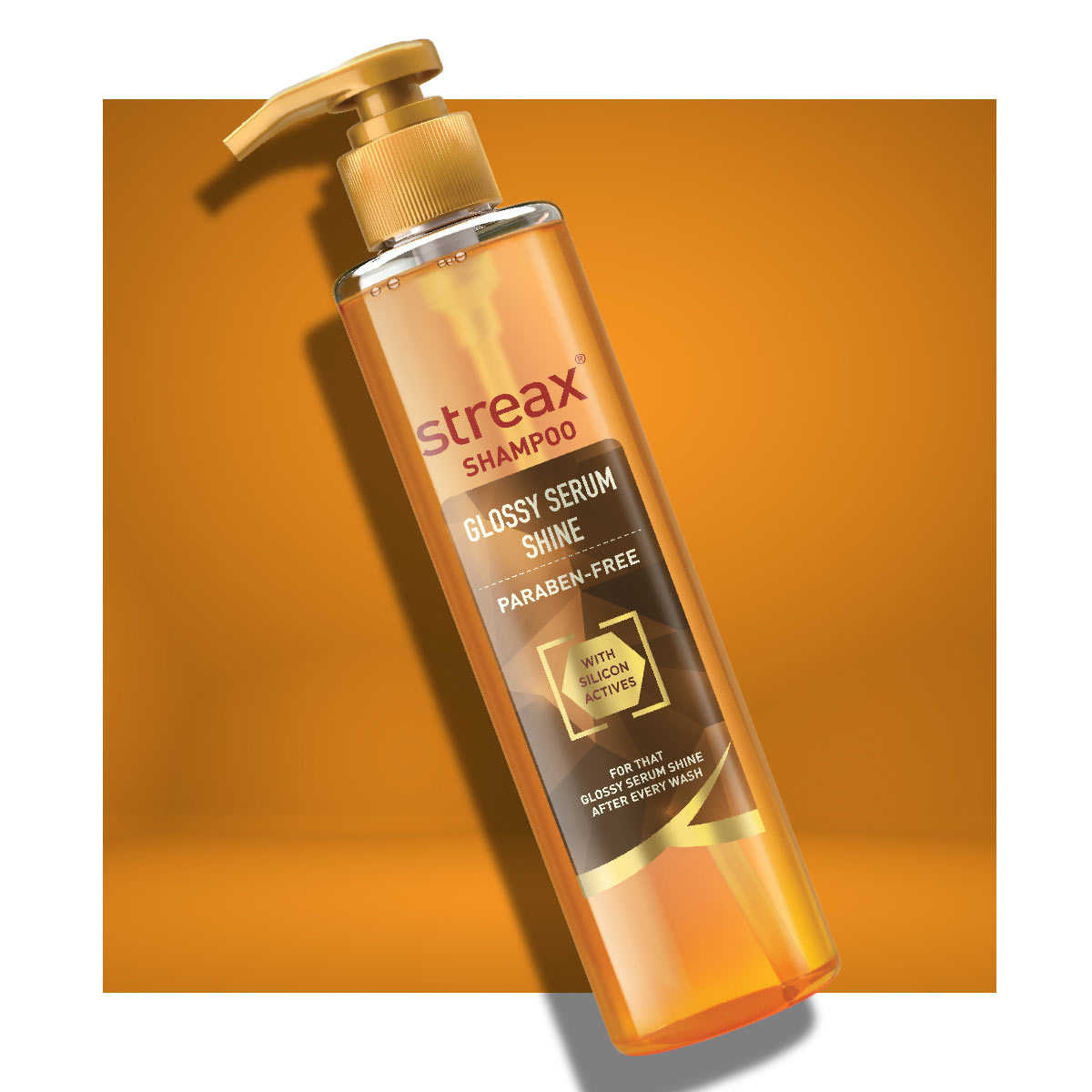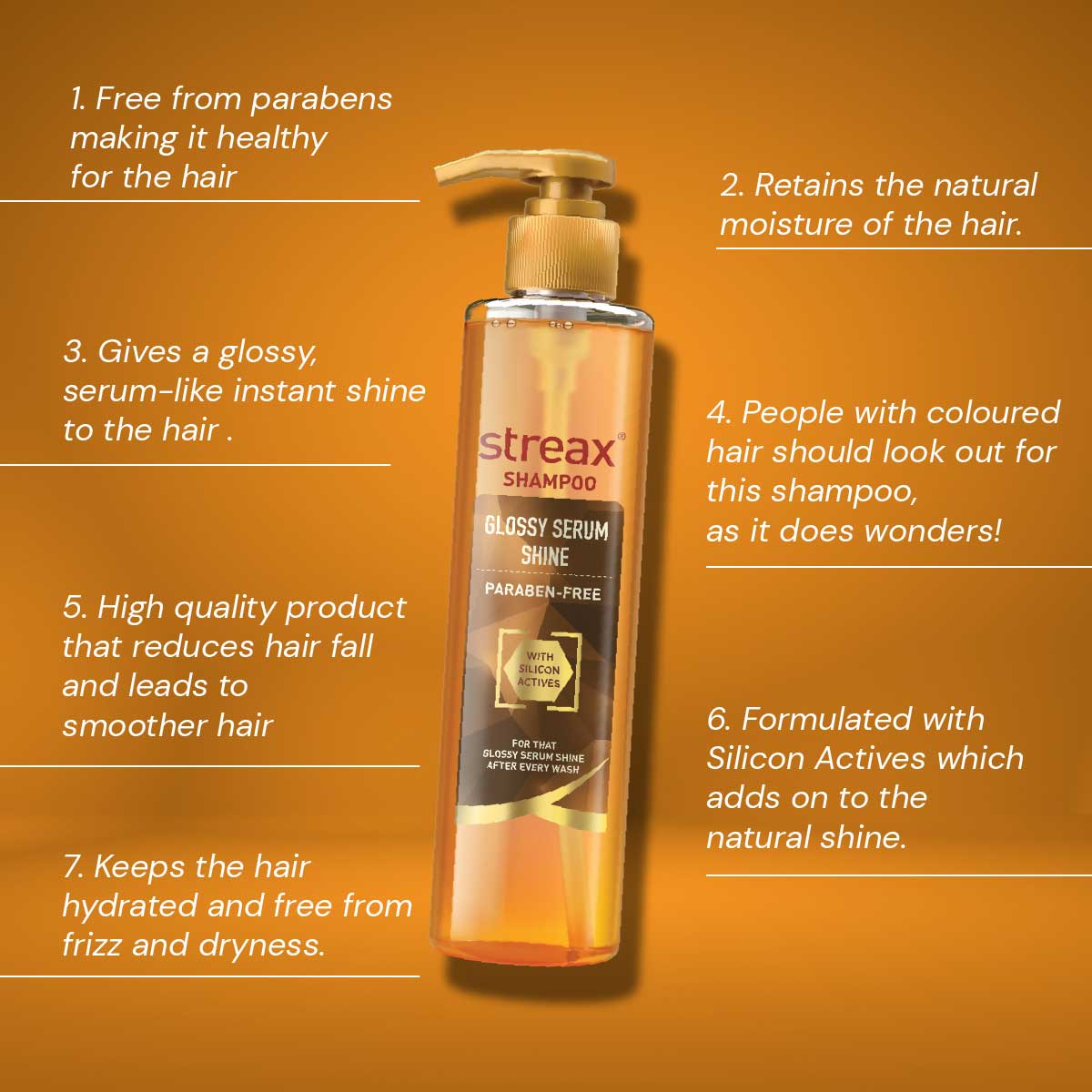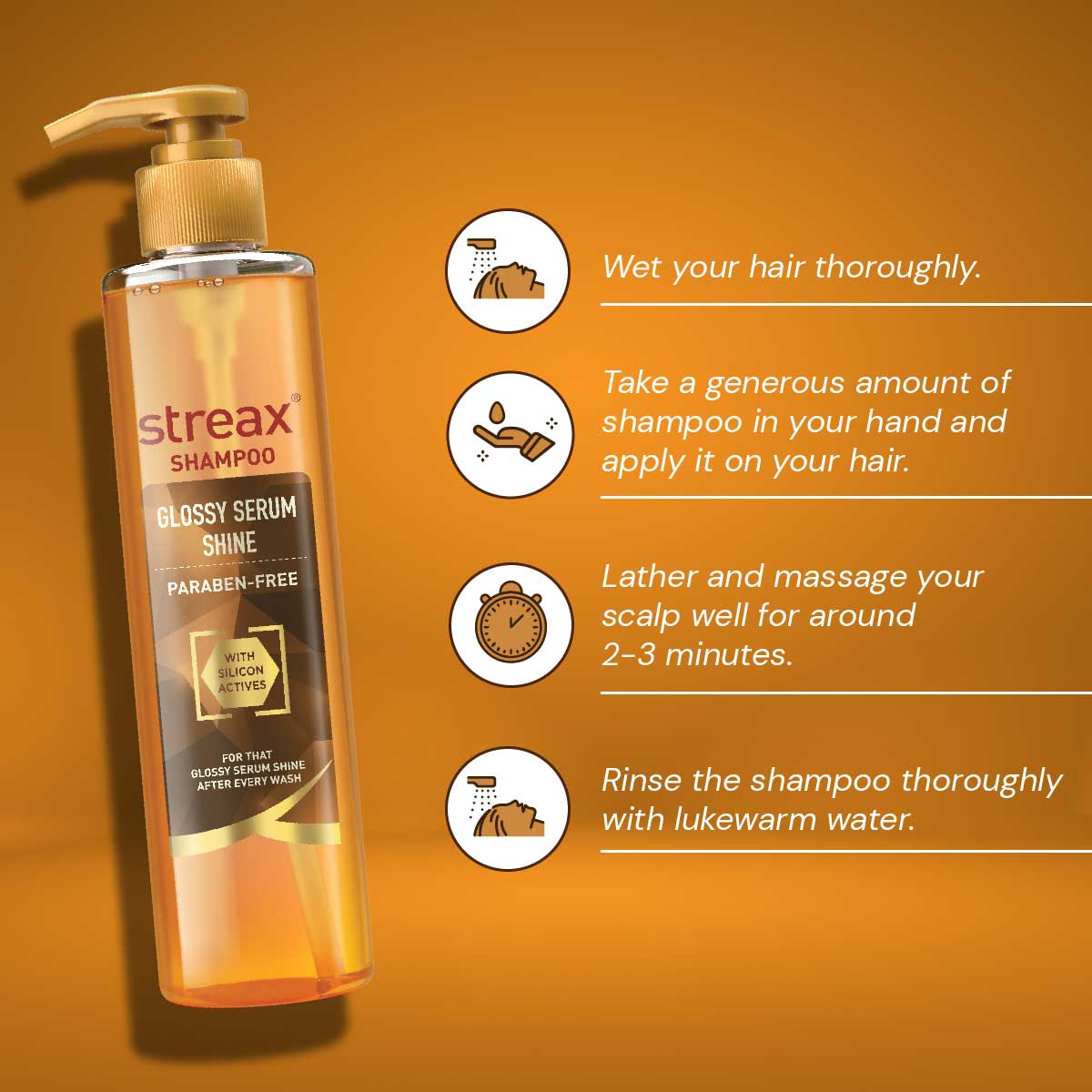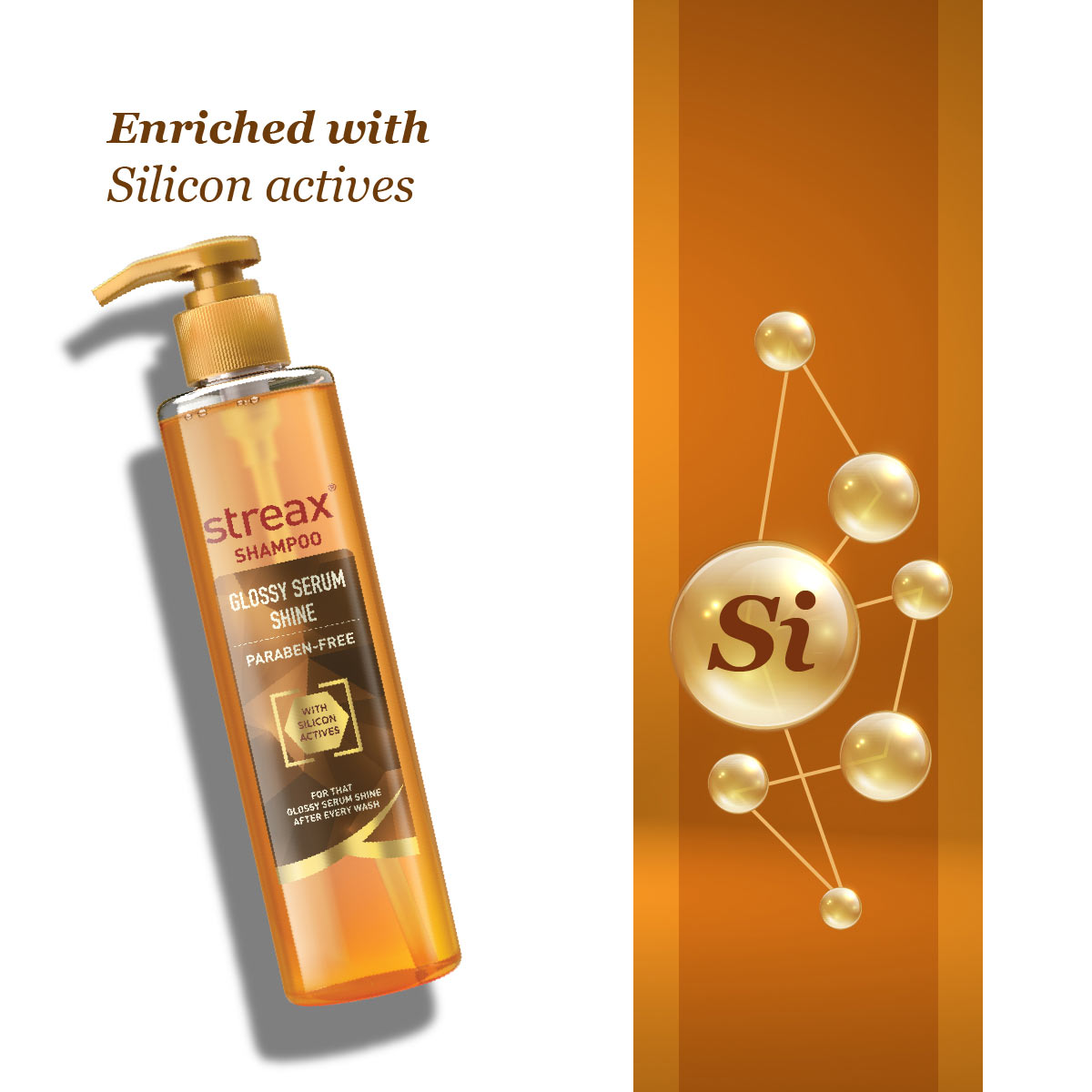 Streax Glossy Shine Serum Shampoo
The shampoo that treats your hair with extra care and gives it that serum-like glossy shine.

Paraben-free

Instant Serum Shine
Silicon Actives
Controls Frizz

Reduces hair fall

Tested & Certified
About the product
Enjoy all-day-long nourishment and hydration for your hair.
The Streax glossy shine serum shampoo ensures a healthy scalp and provides extensive care. It gives your hair a glossy shine and keeps it frizz-free. Achieve a refreshing look after every wash and head into the world confidently.