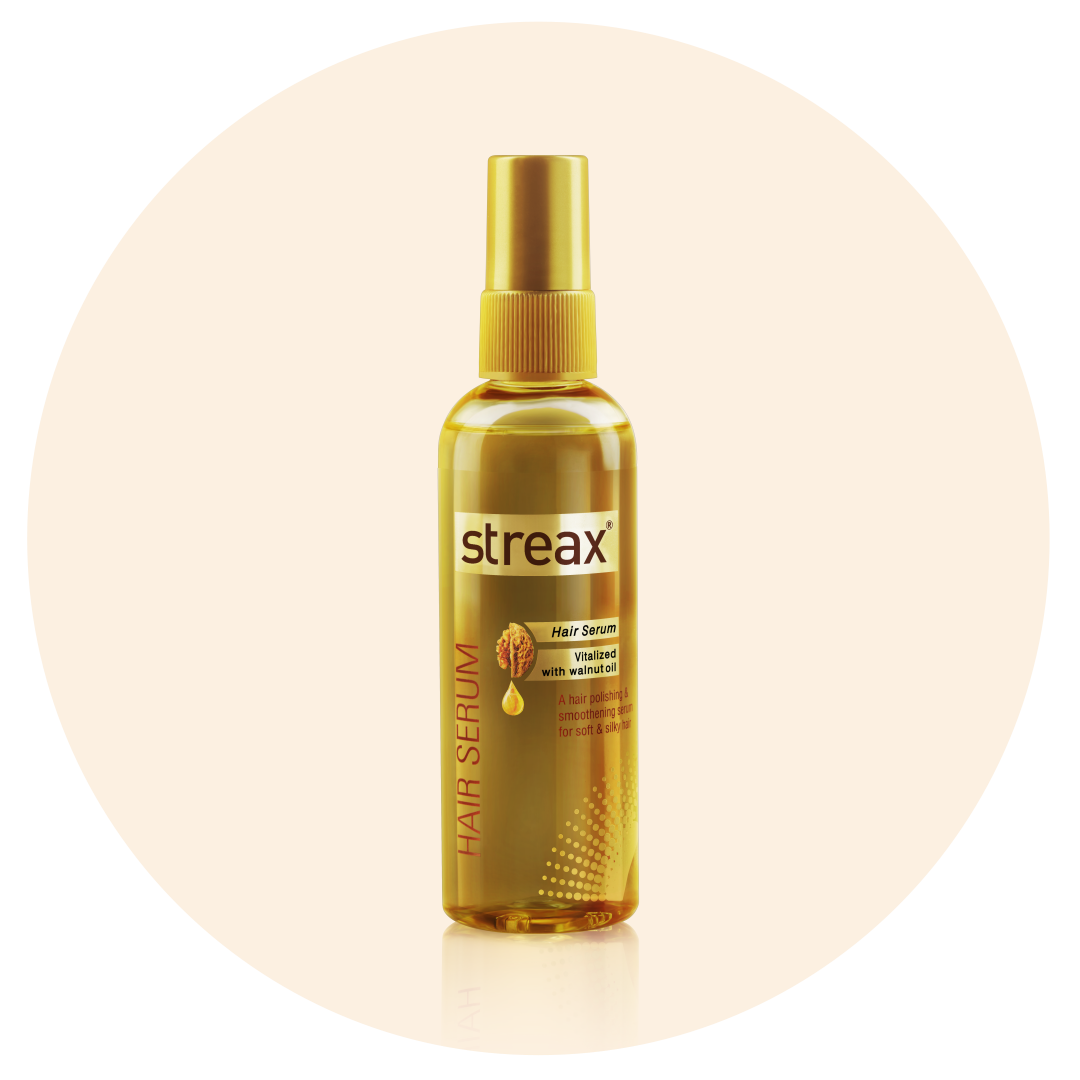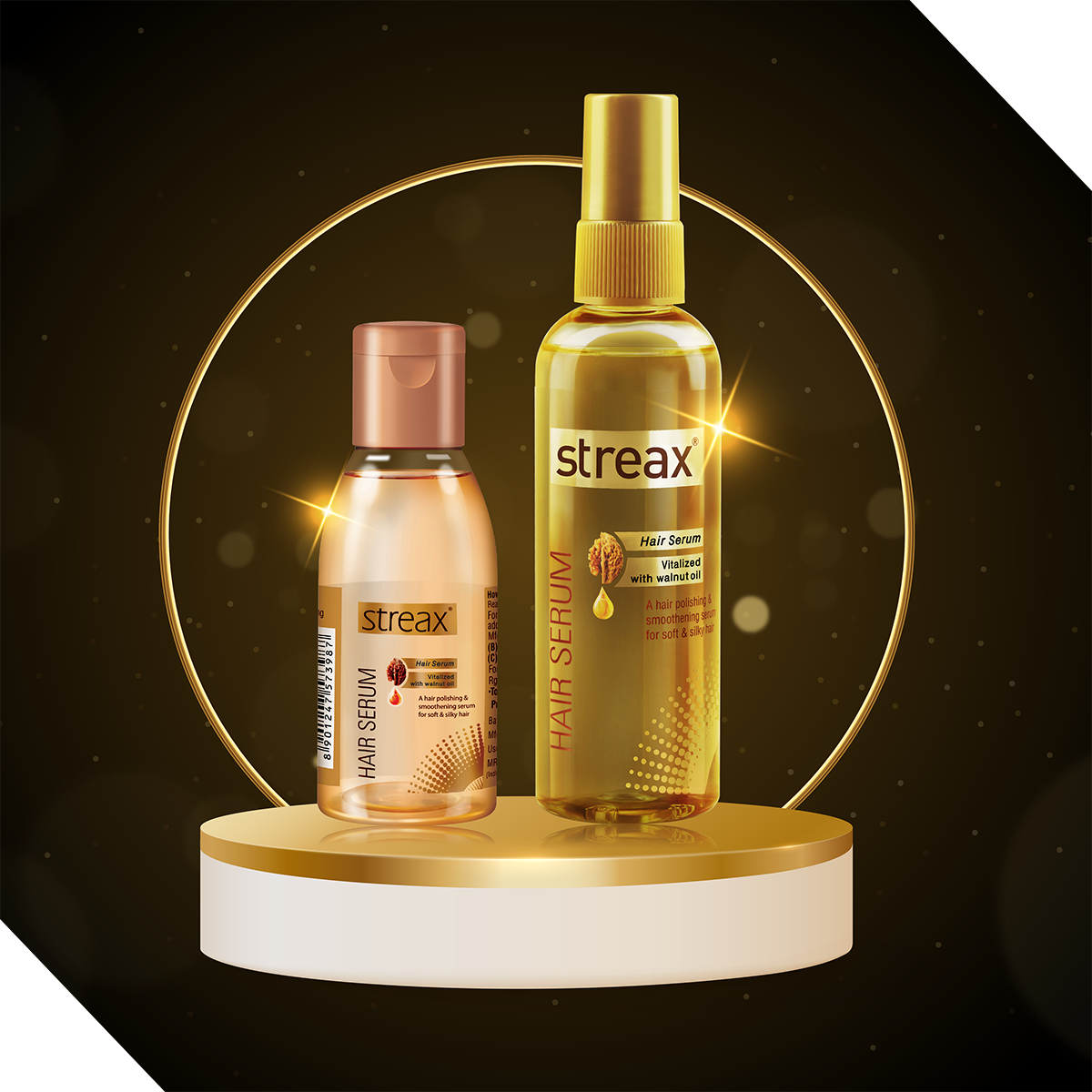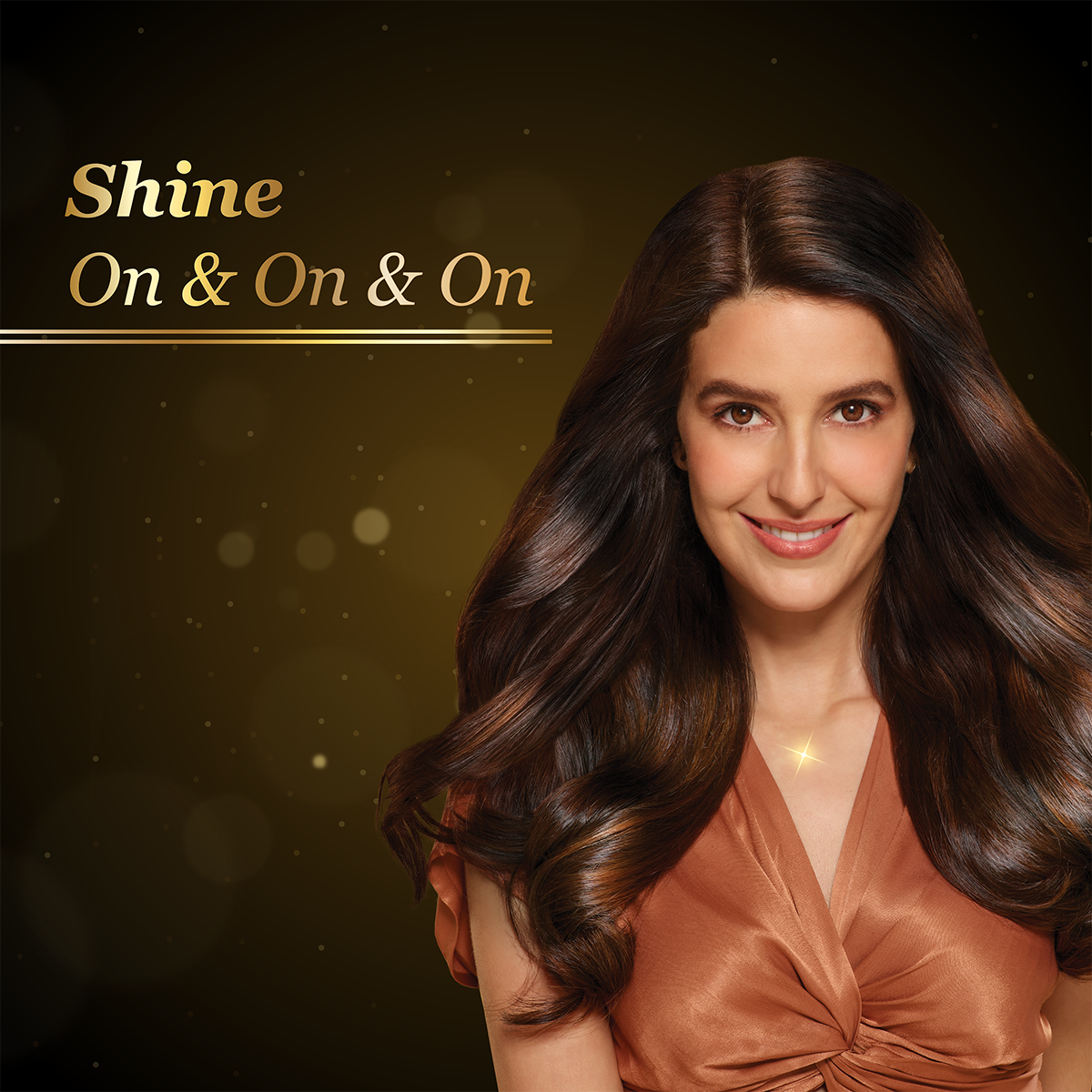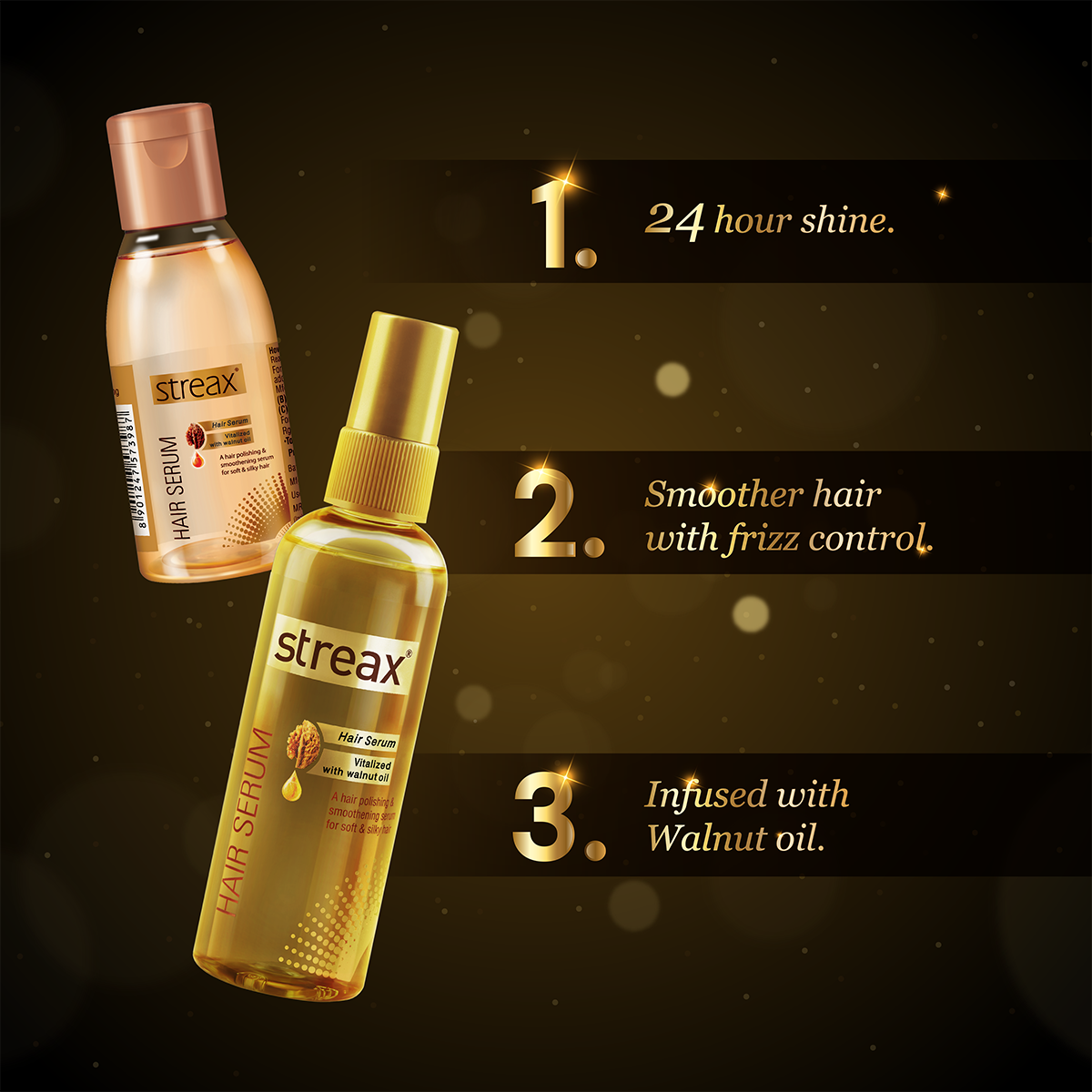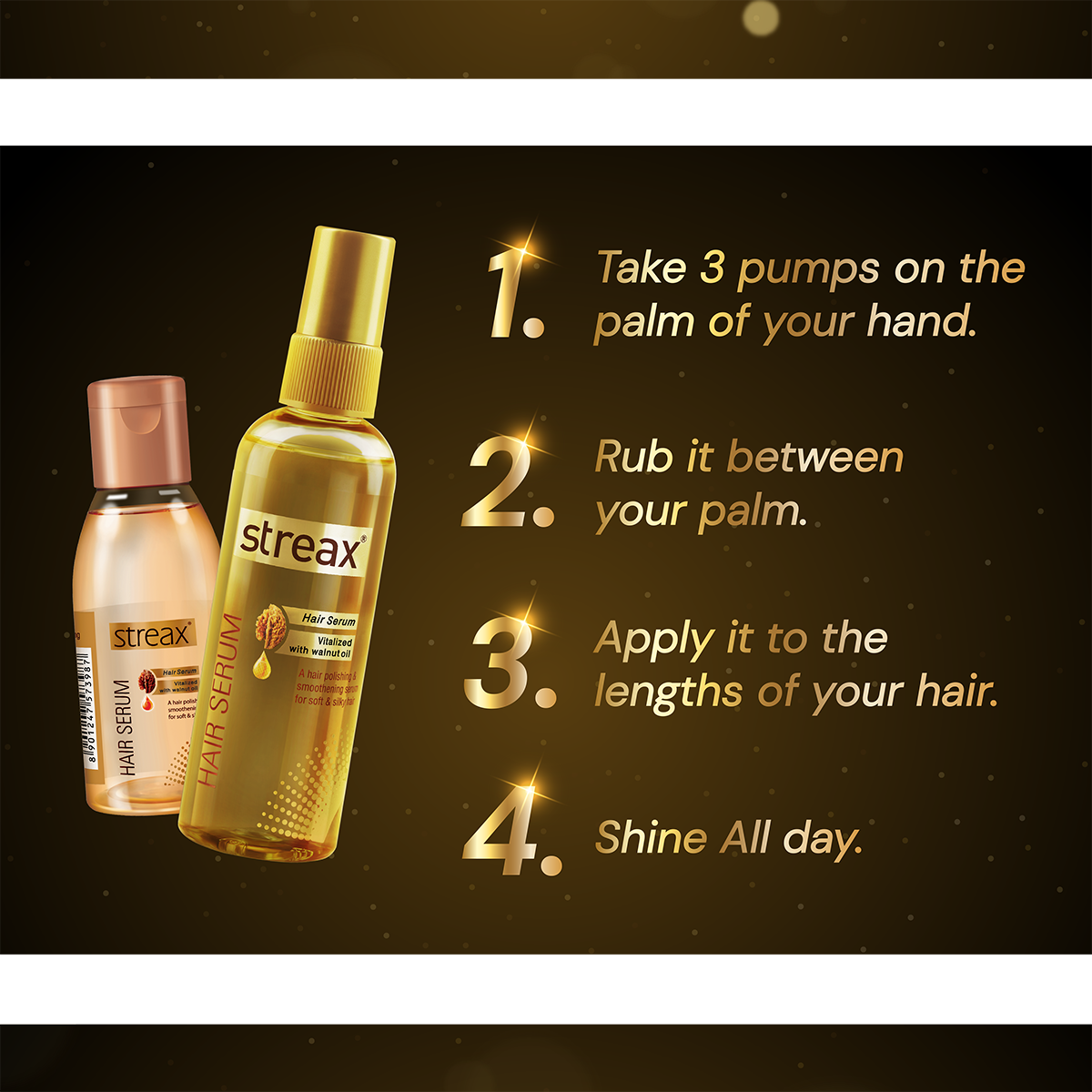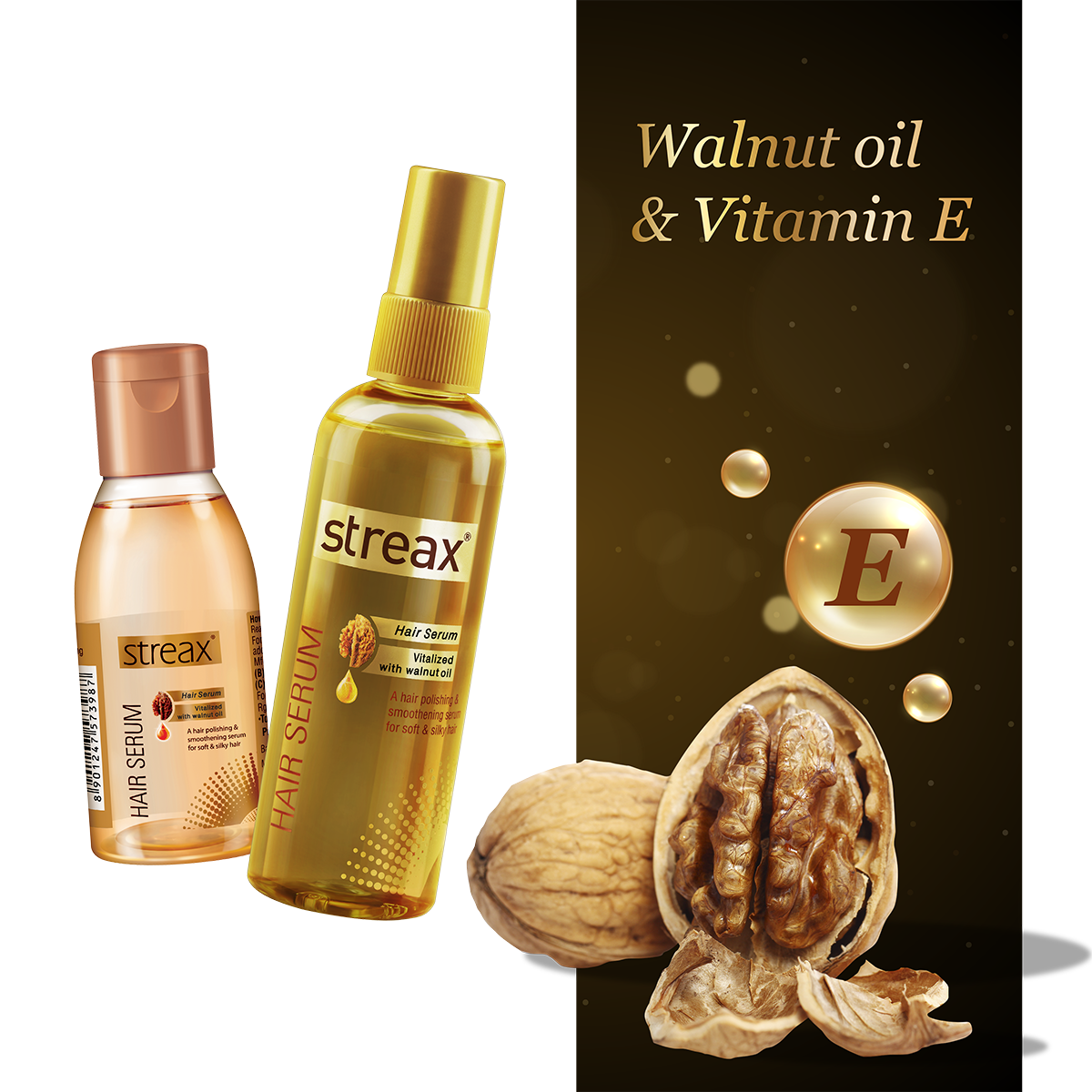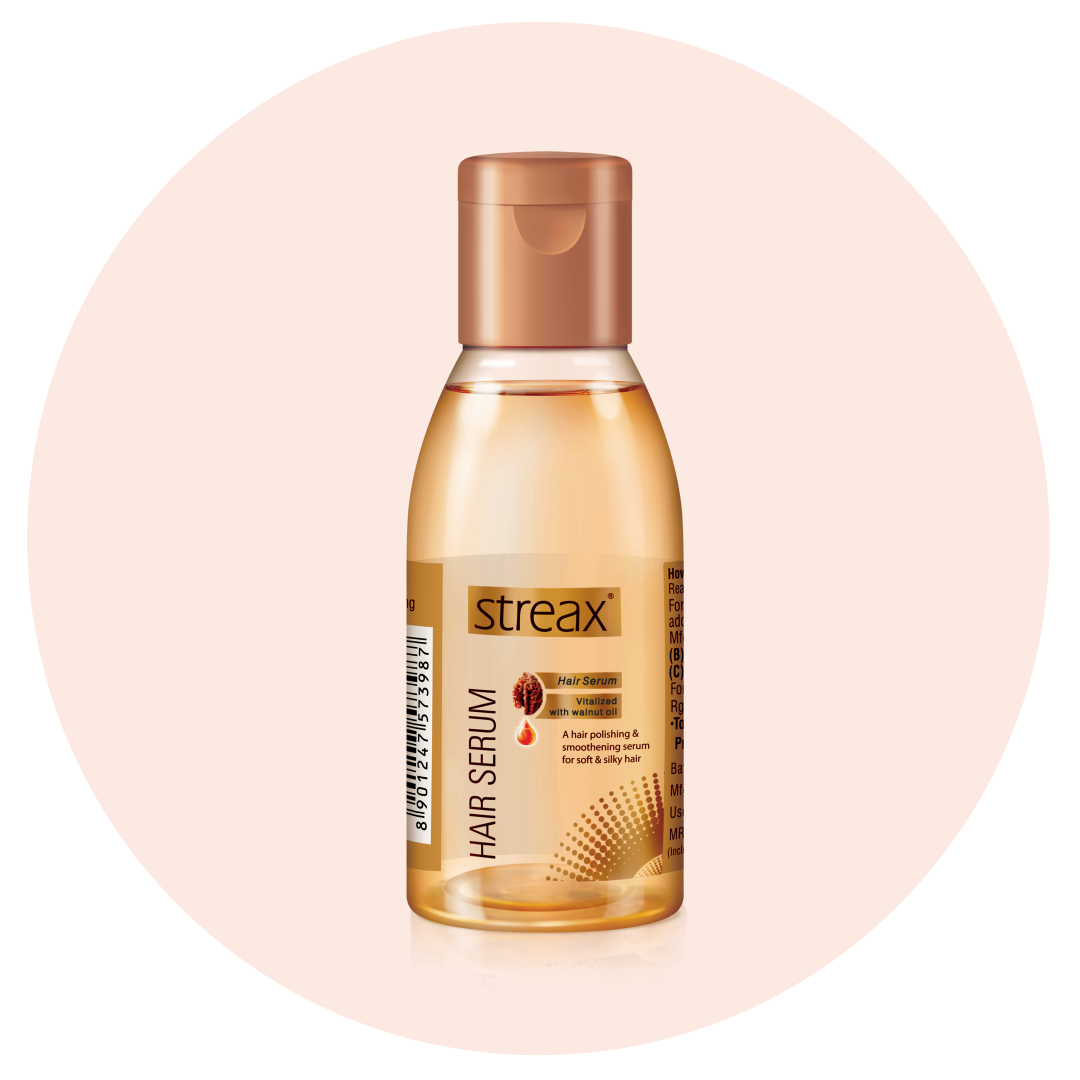 Streax Hair Serum Vitalised with Walnut Oil
With the goodness of walnut oil & vitamin E, this hair serum will make you shine all day long!

Instant Smoothness

Shine lasts
all day

Walnut oil & vitamin E

Makes hair frizz-free

High Quality Product

Leaves the hair looking silky
About the product
Make your hair shine all day with the Streax Hair serum!
Enriched with the goodness of Walnut oil and Vitamin E, the serum gives your hair an instant shine. For a silky-smooth finish, luminous shine, and soft, grease-free hair, choose Streax and colour your passion.