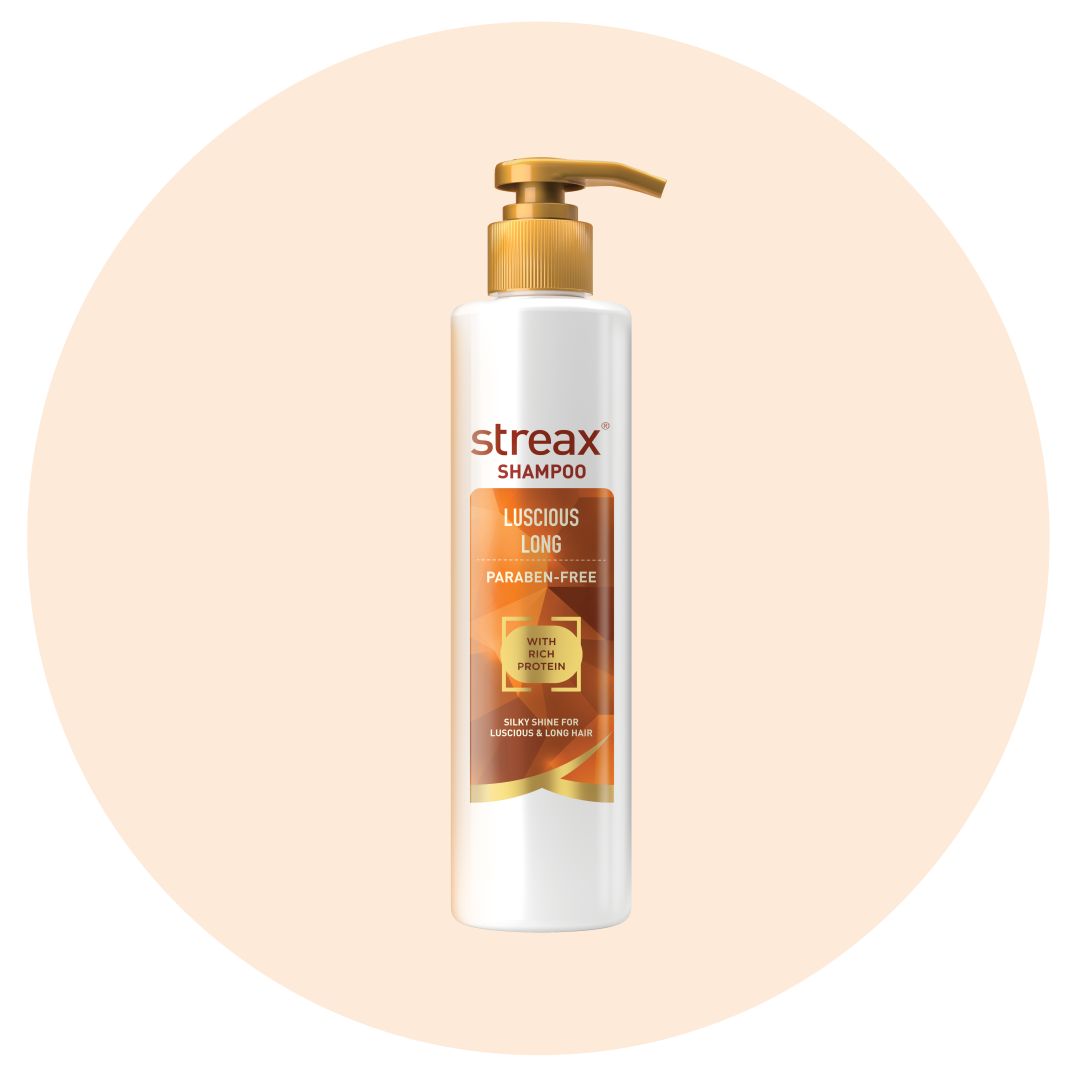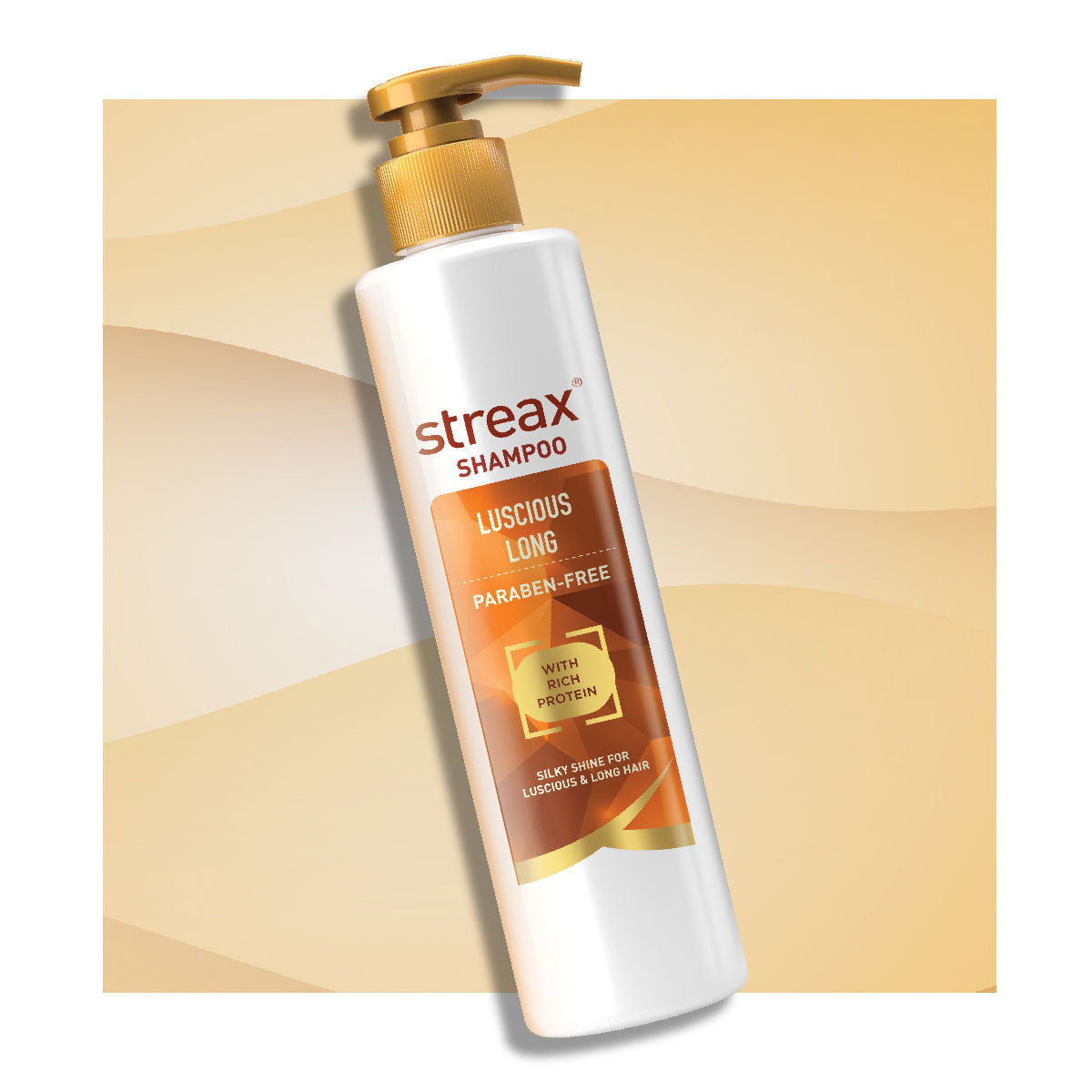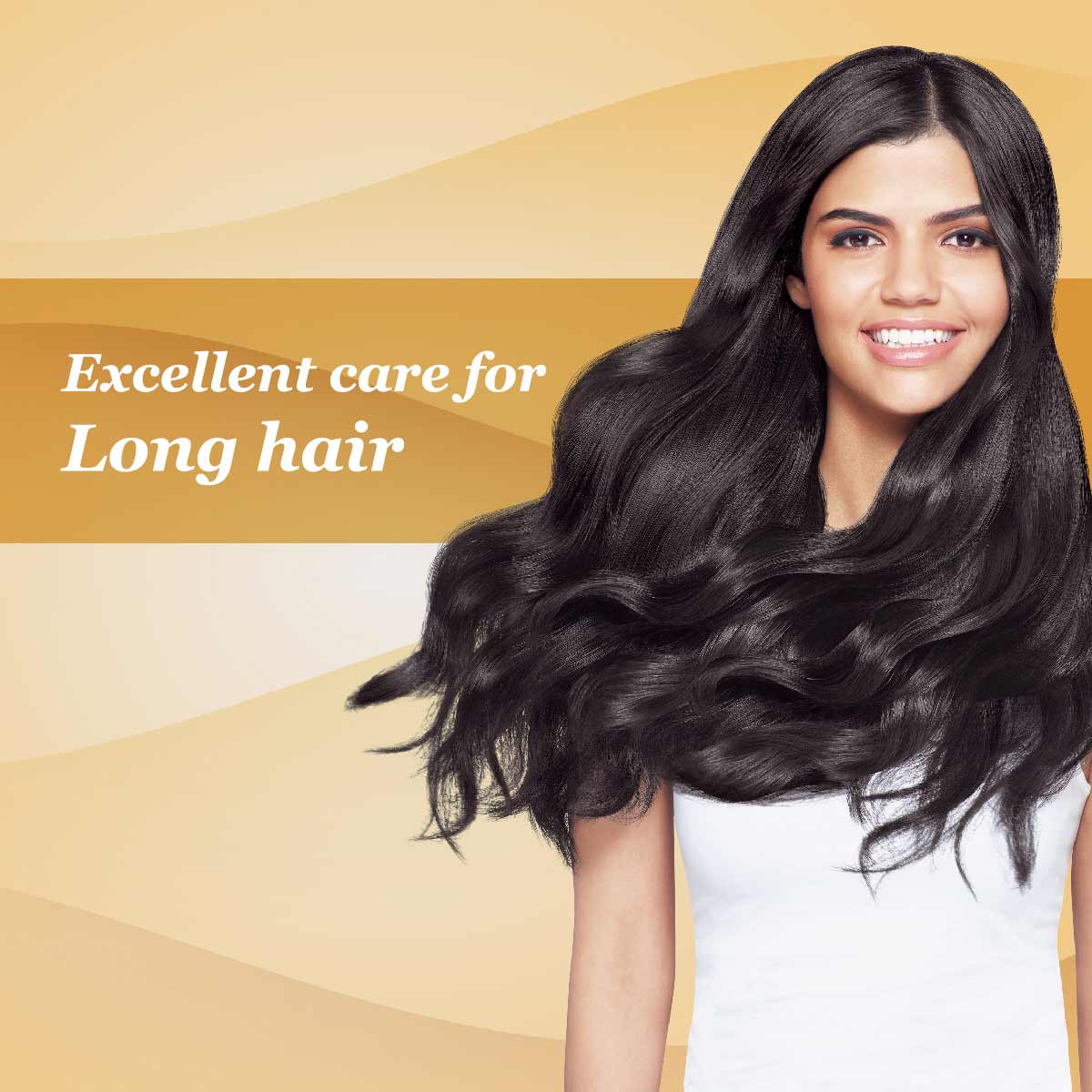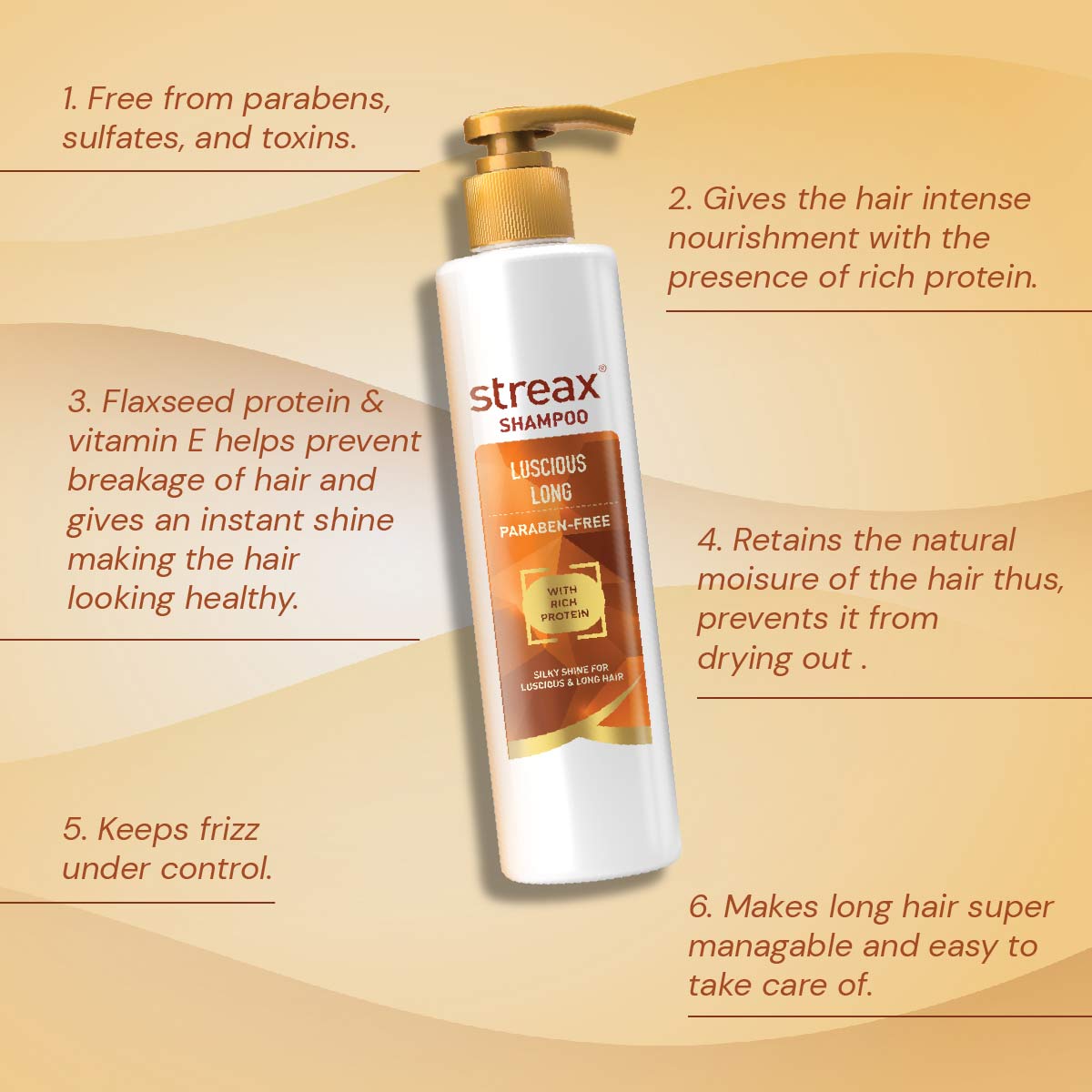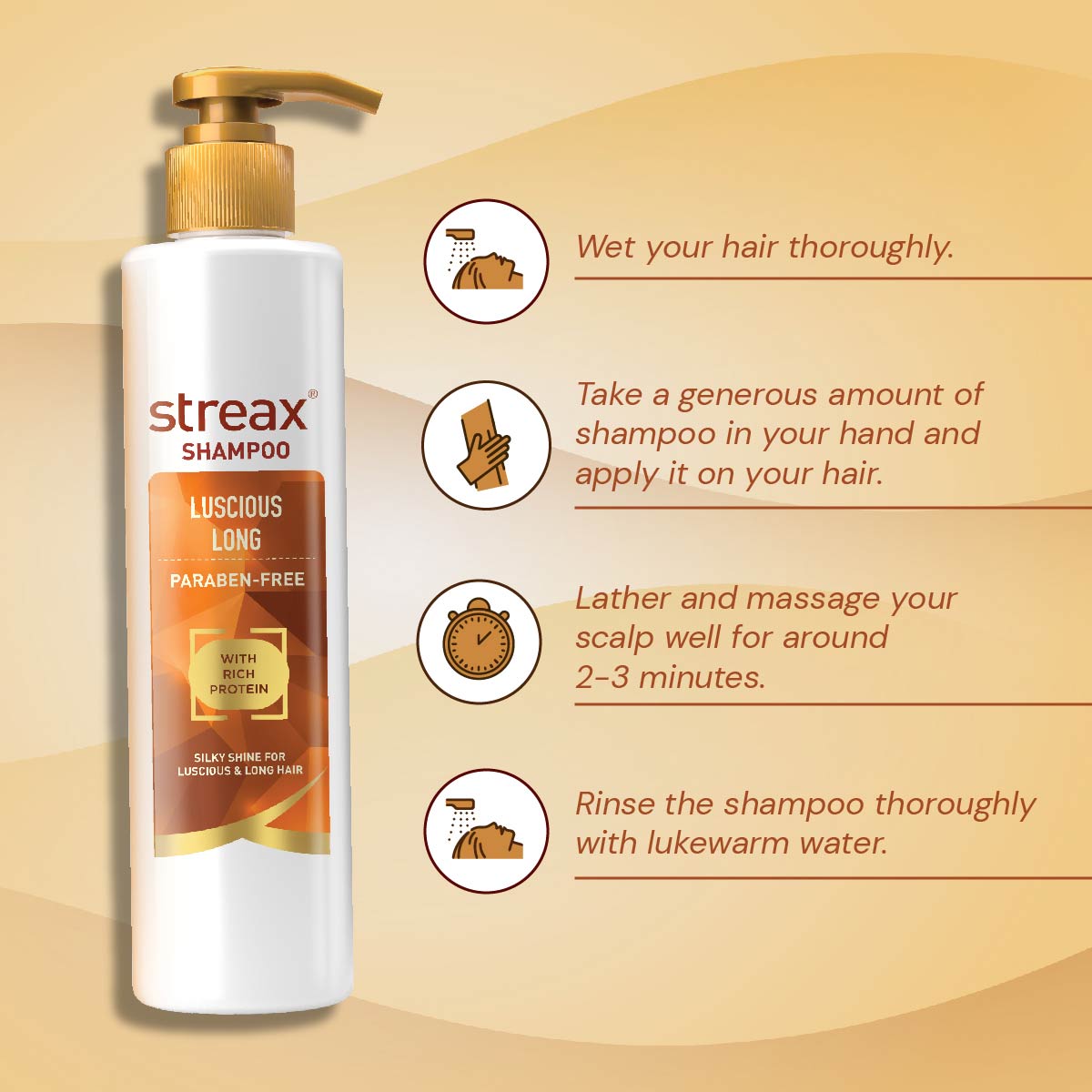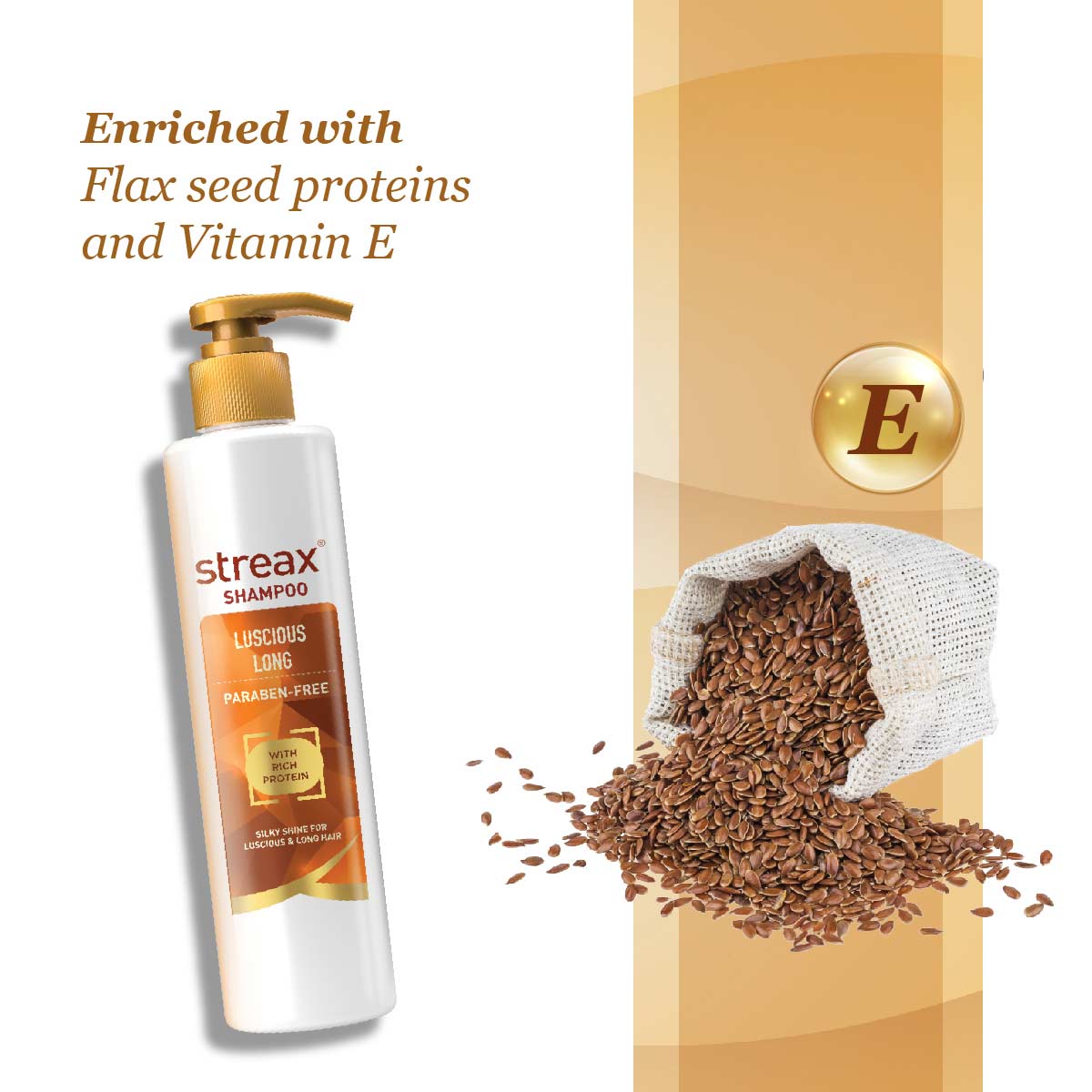 Streax Luscious Long Shampoo
For luscious long hair, belive in this Streax shampoo that gives you the hair of your dreams.

Intense Nourishment

Toxins free
Frizz Control

Manages Long Hair

Reduces Hair fall

Vitamin E & Flaxseed
About the product
Retain the natural moisture of your hair with Streax.
Experience the Streax luscious long shampoo and give your long hair an instant shine. It's time to say goodbye to the drying and breakage of your hair. With our paraben-free shampoo, maintain your long hair while keeping it smooth, bouncy, and soft.