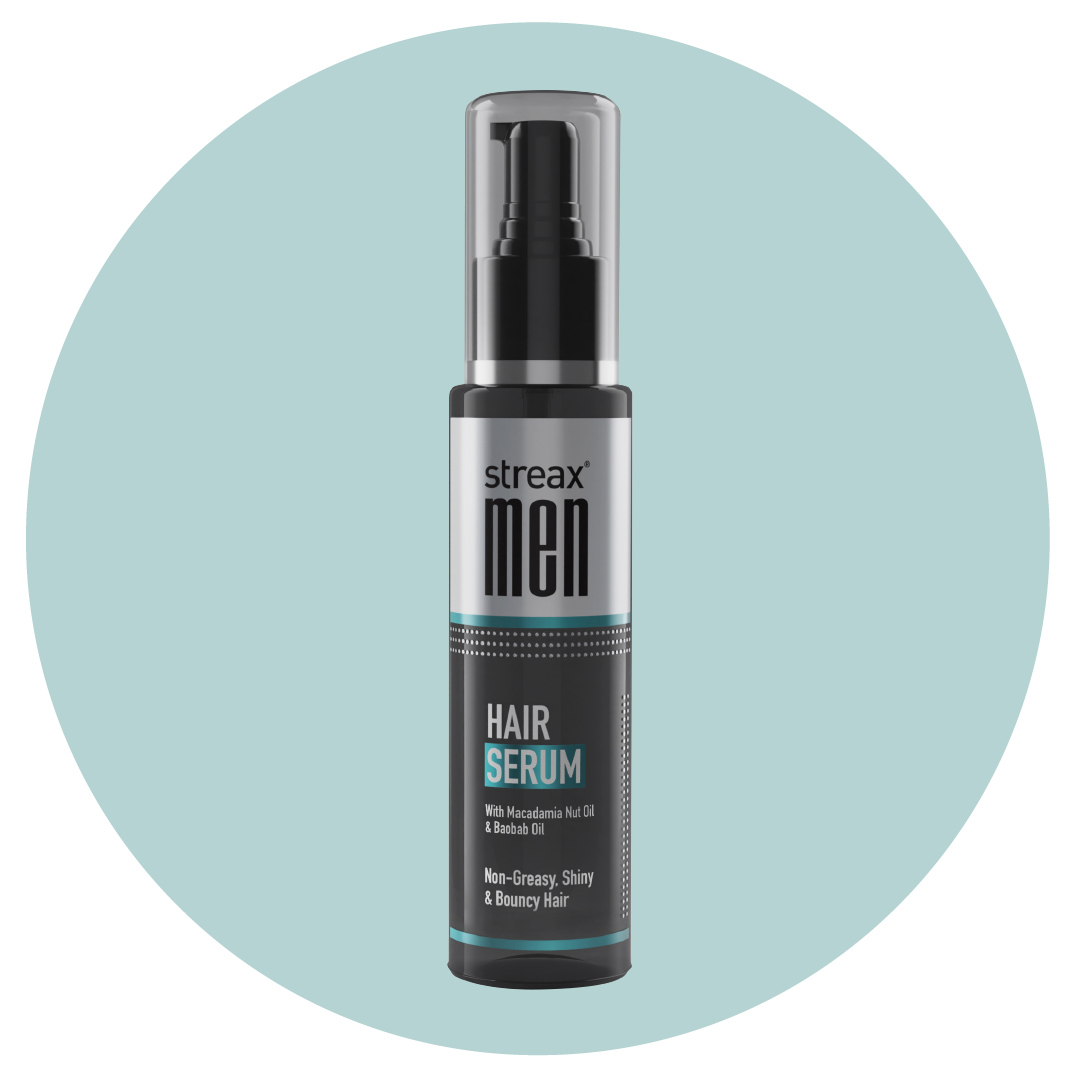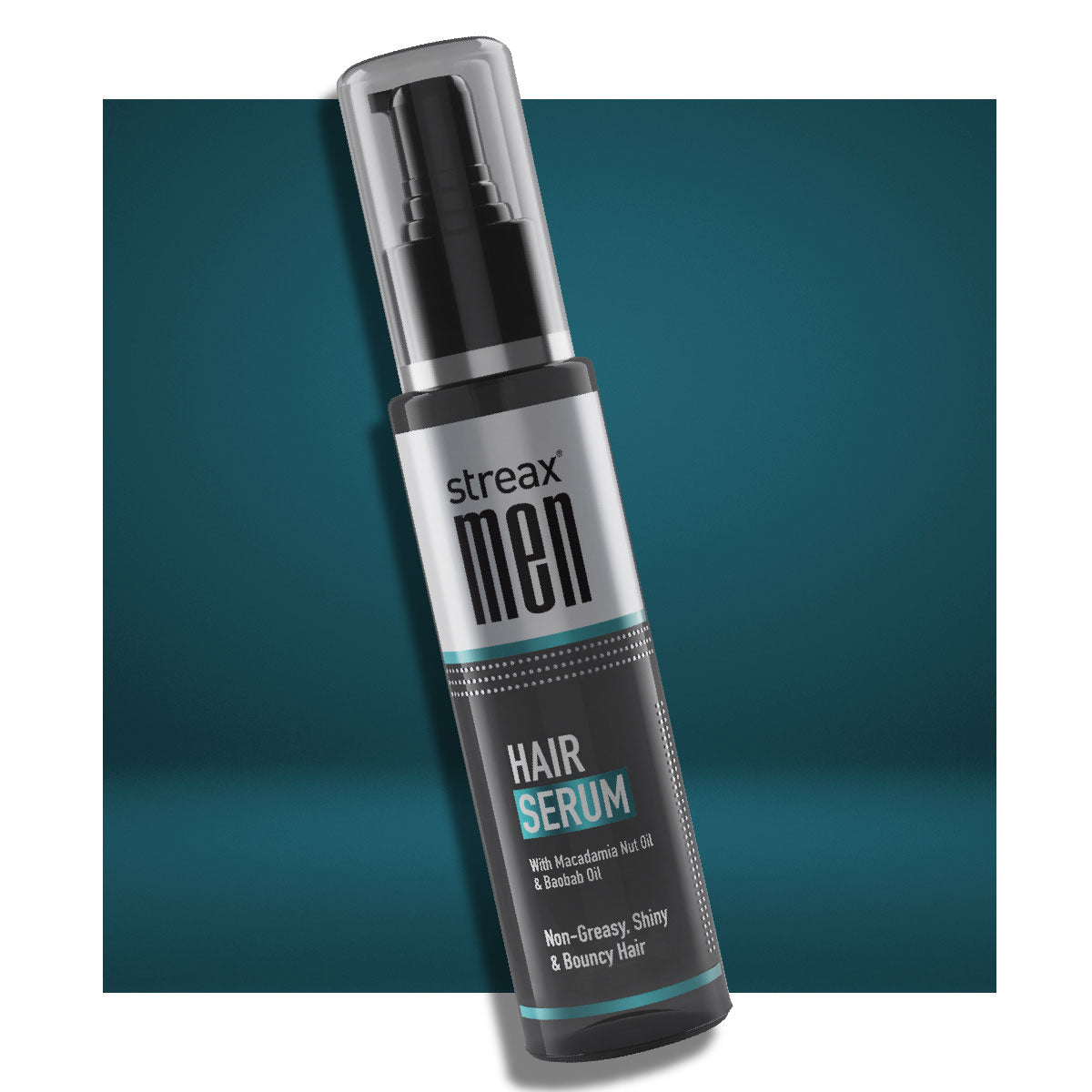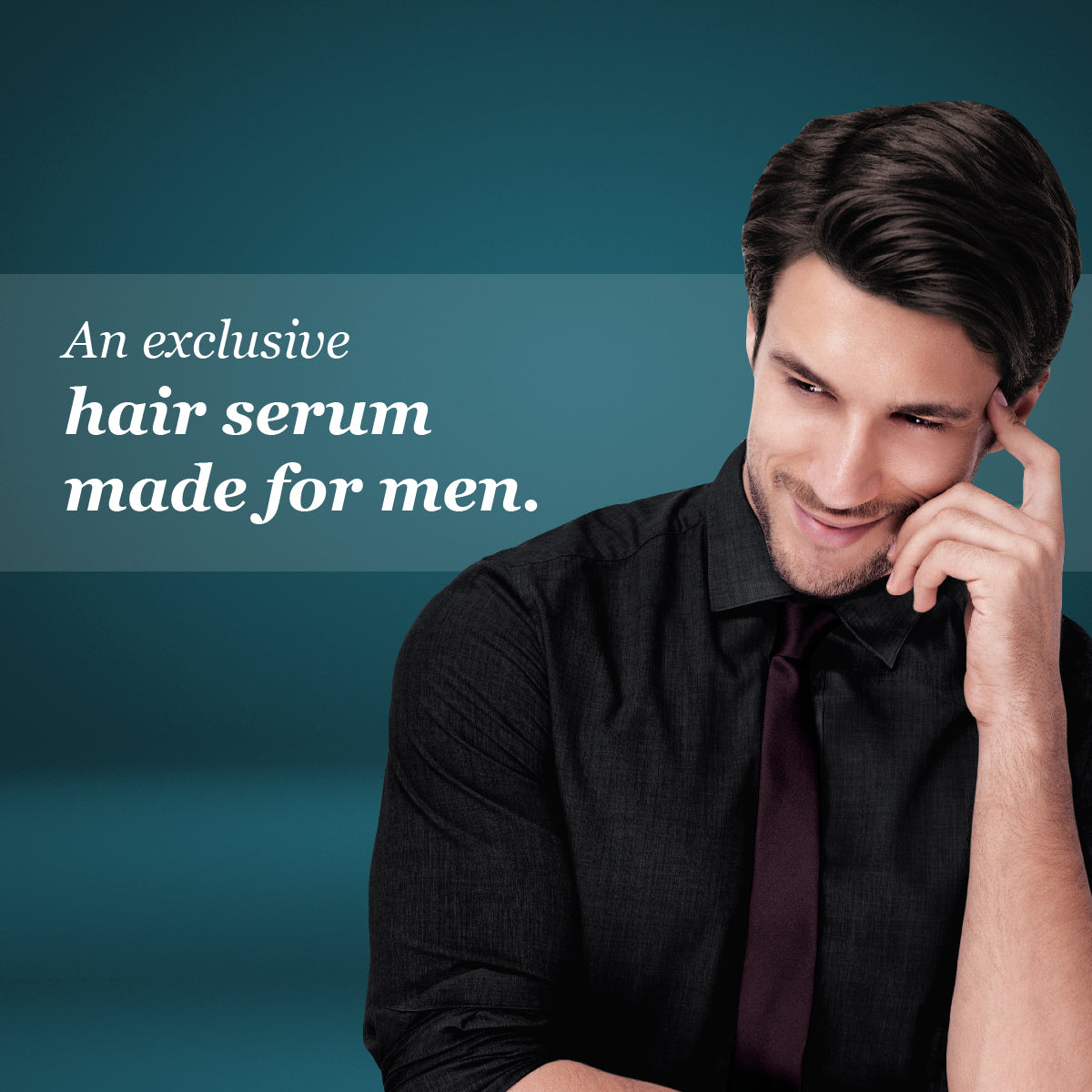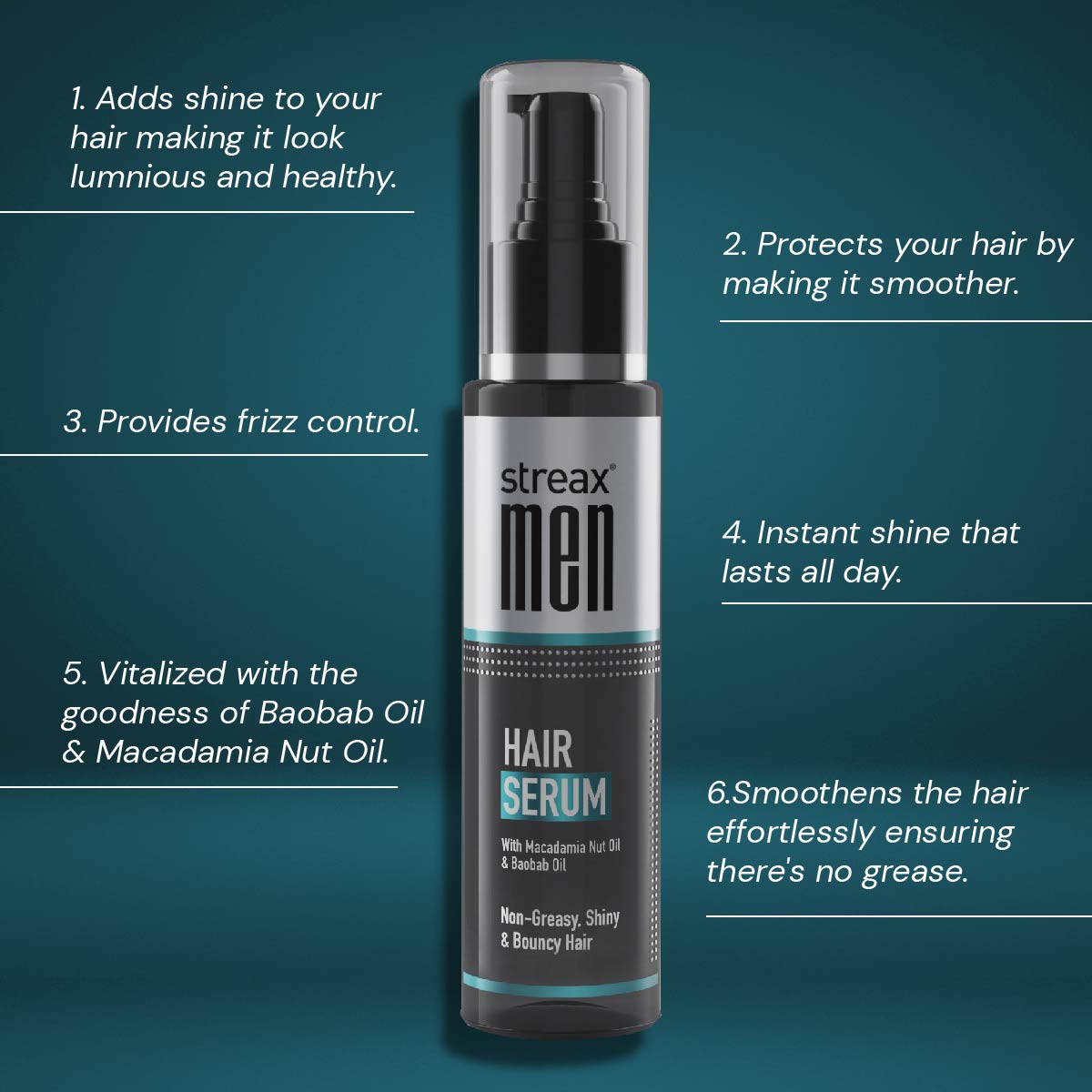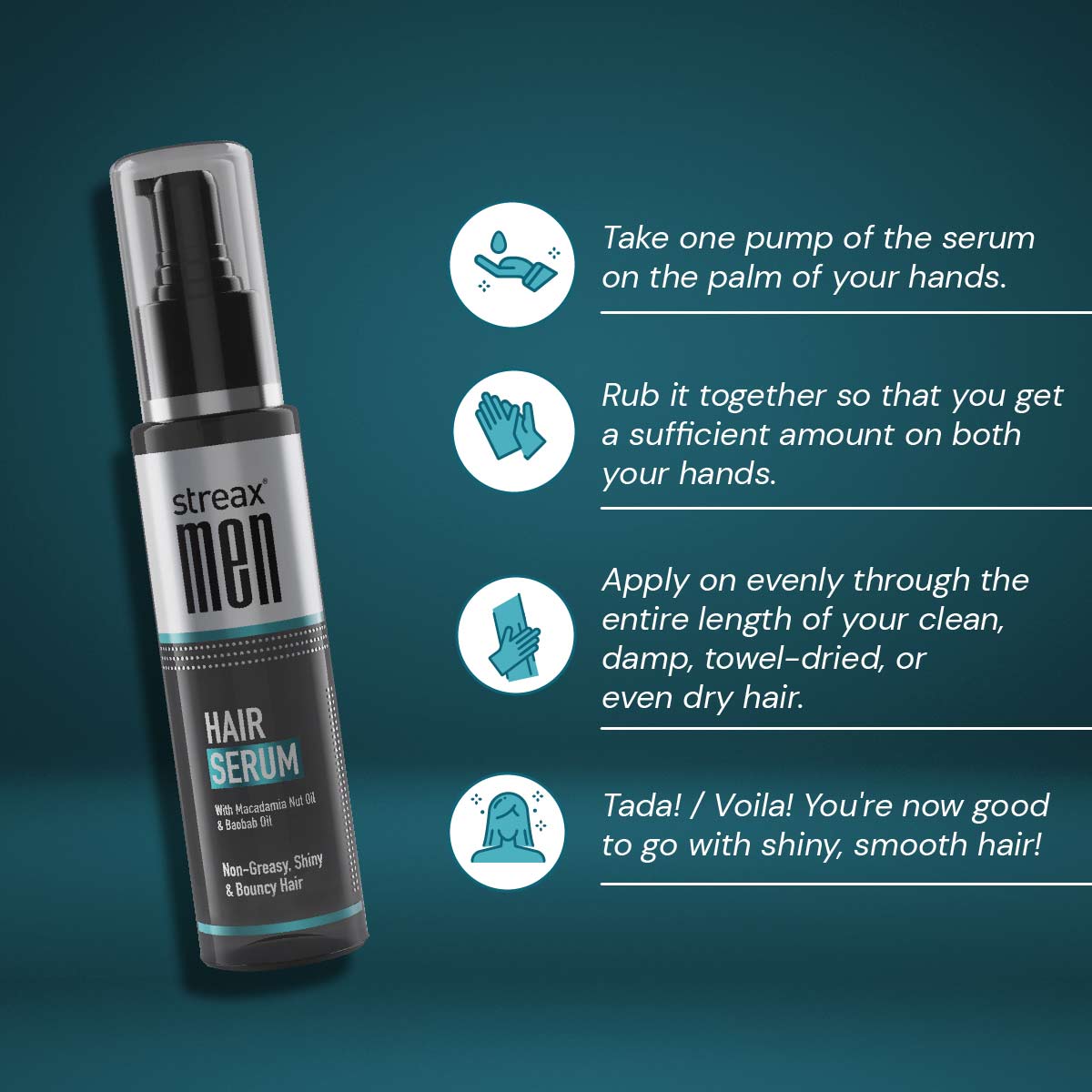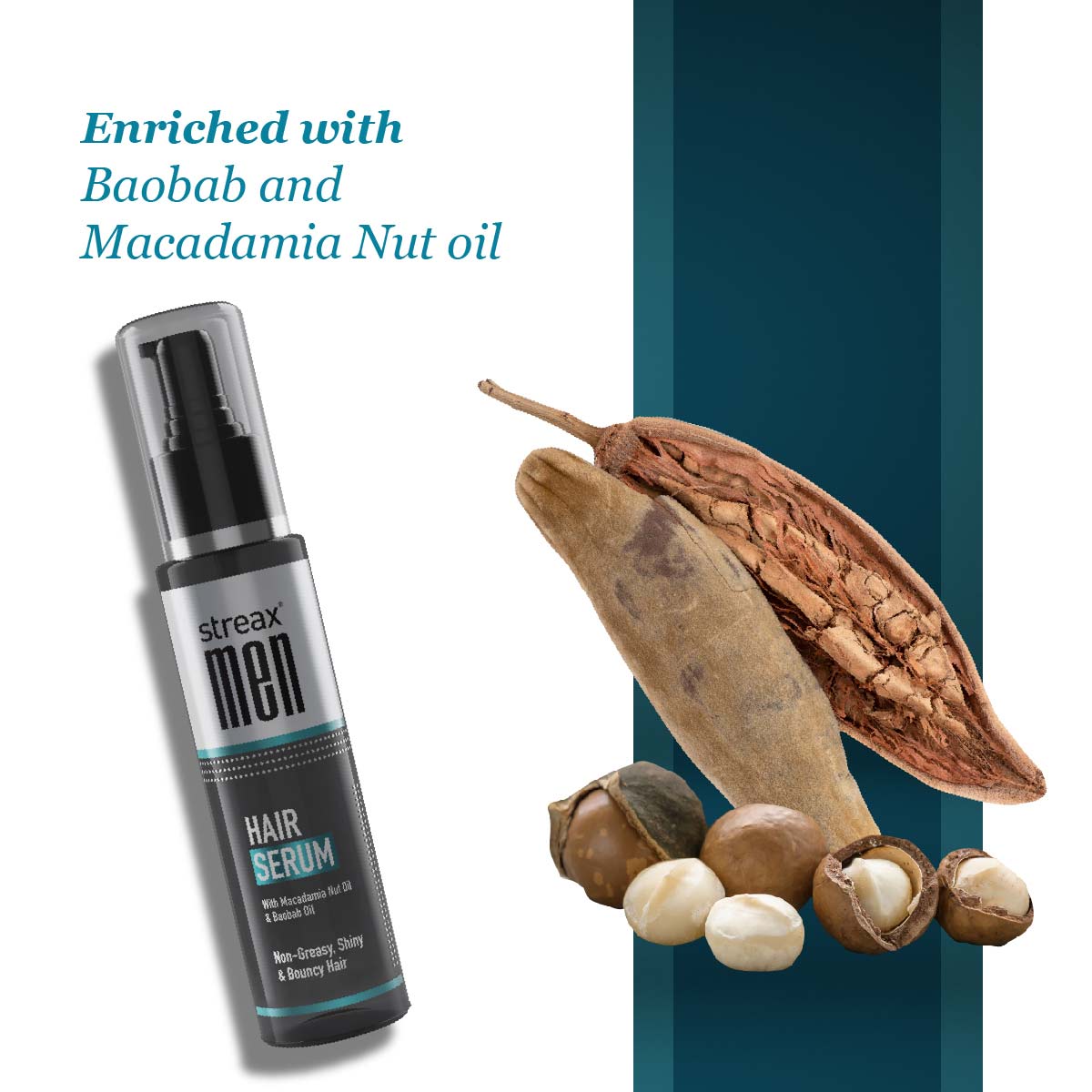 Streax Men Hair Serum
Men, say goodbye to your oh-so-frizzy hair! With our Streax men hair serum, your hair will feel smooth, shiny, and oh-so-silky that adds to your style.

Instant Smoothness

Shine lasts
all day

Baobab & Macadamia Oil

Makes hair frizz-free

High Quality Product

Leaves the hair looking silky
About the product
Streax Men Hair Serum is tailor-made for the Indian Men's Hair, understanding and catering to their hair needs. Power packed with Baobab Oil and Macademia Nut Oil, it'll add to your confidence and style. So, go and slay!