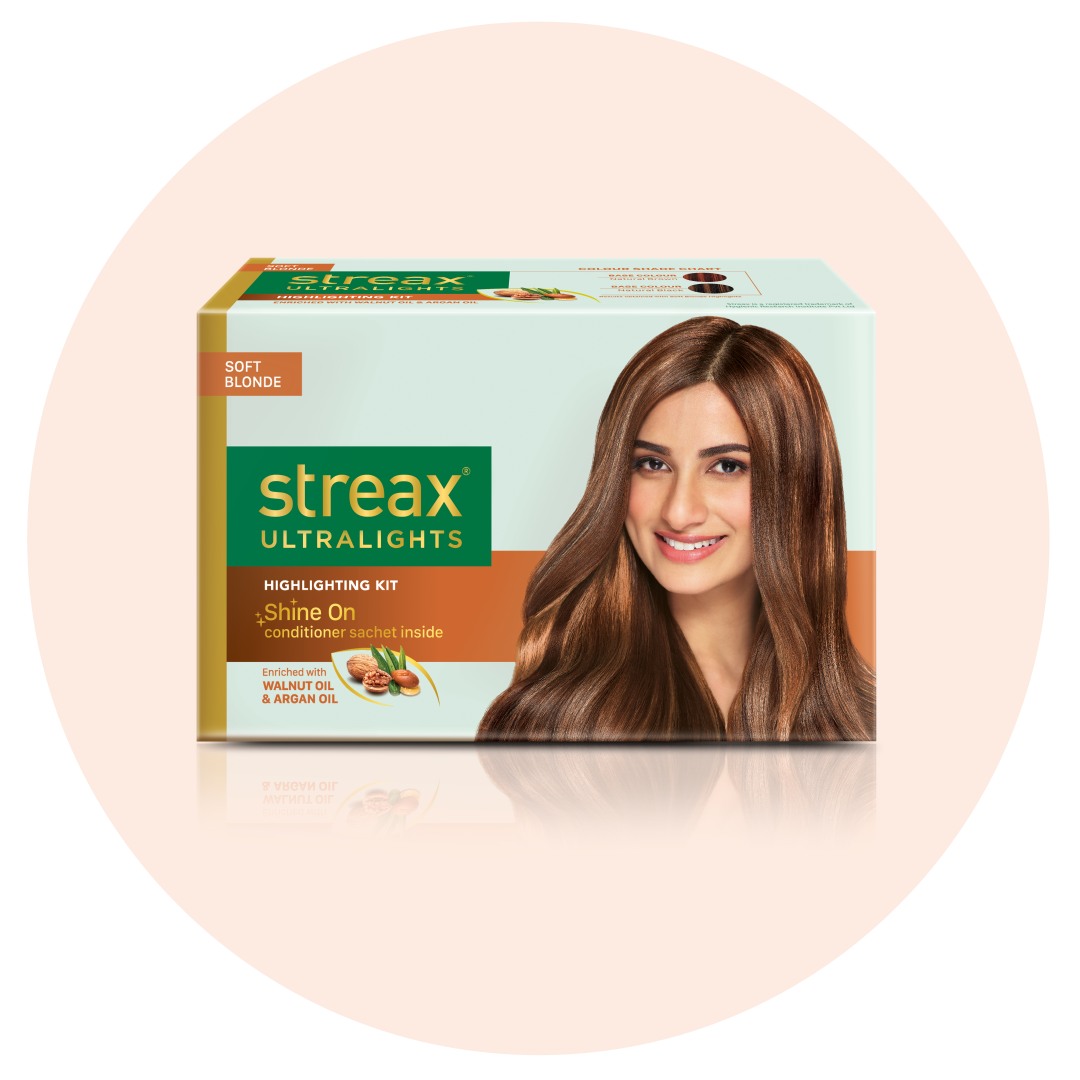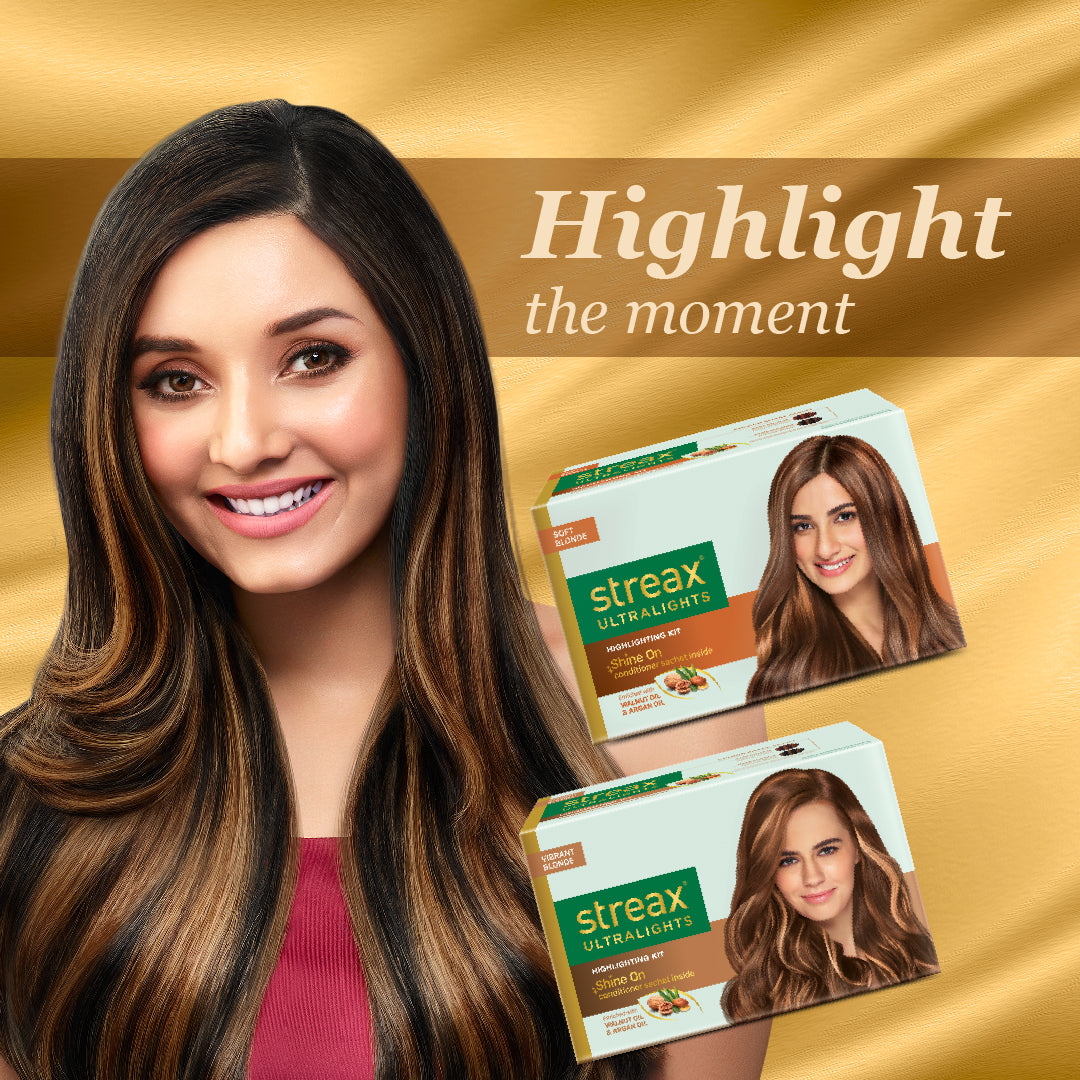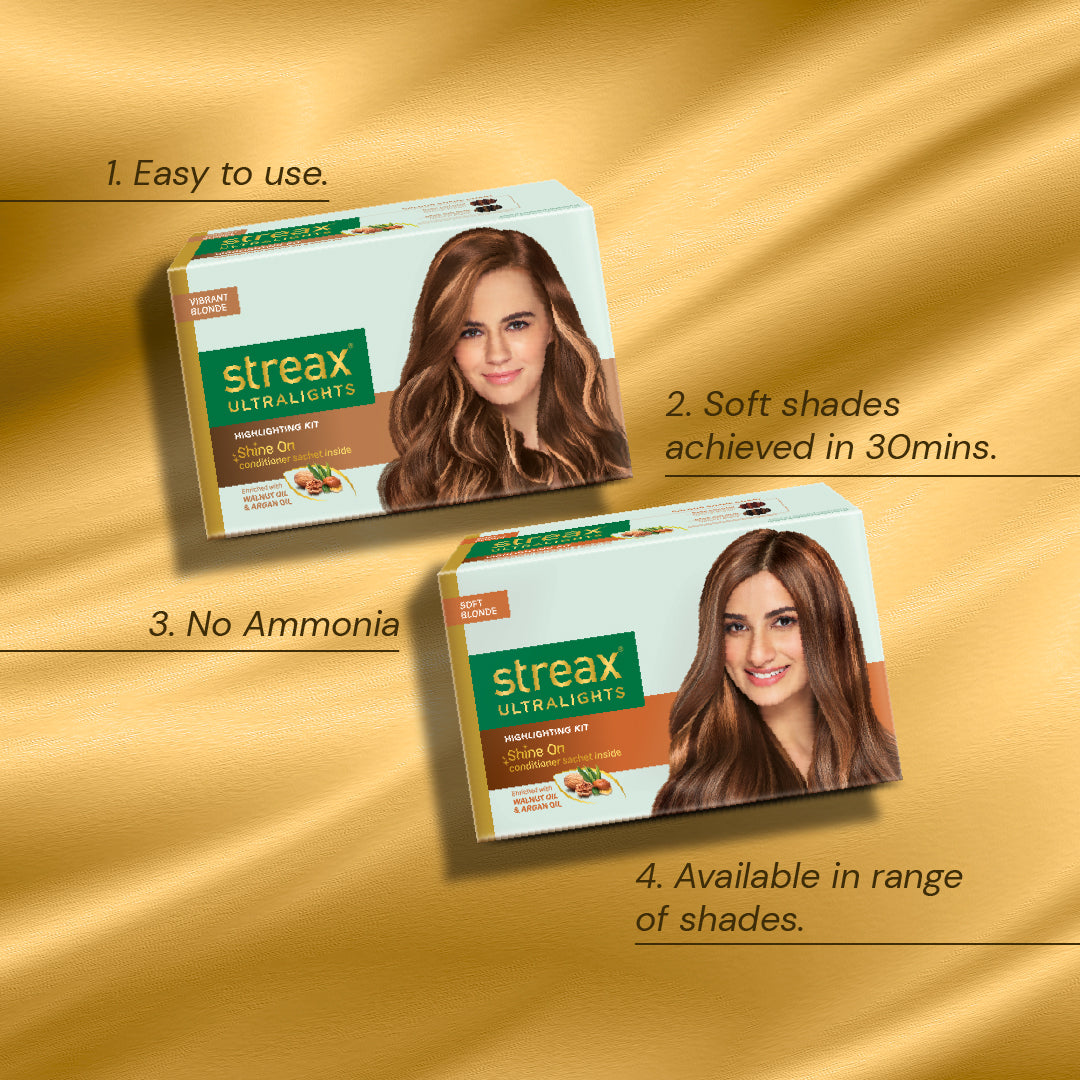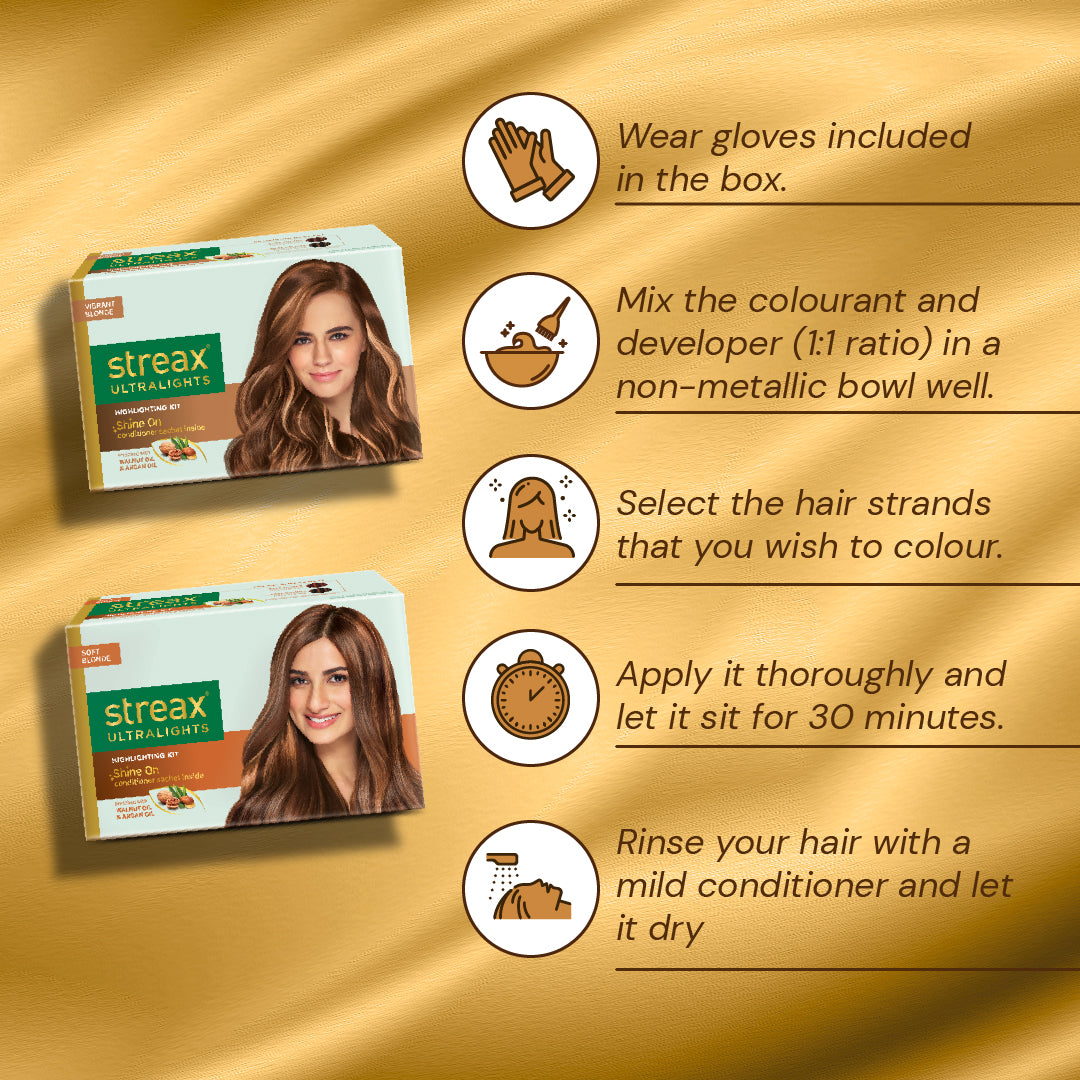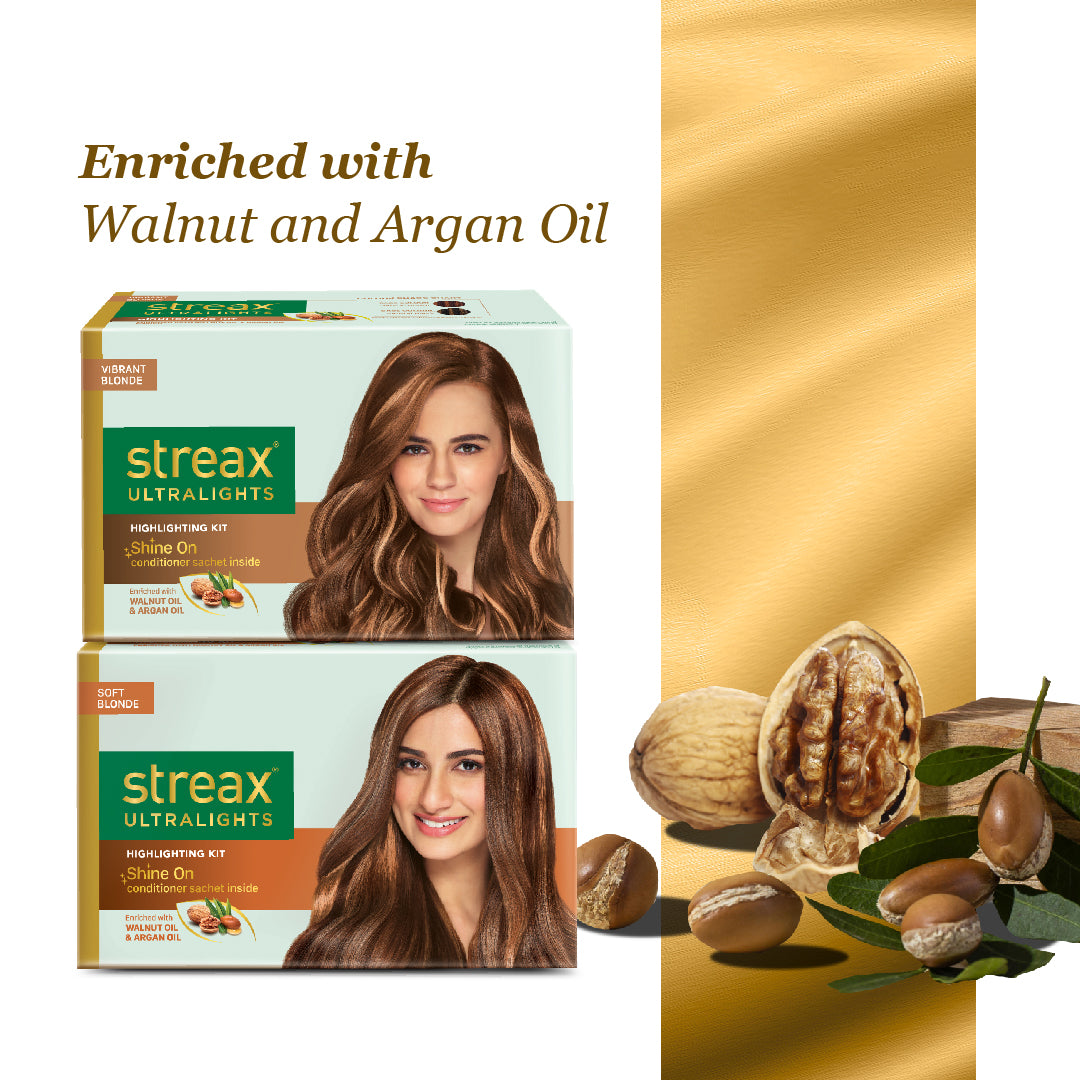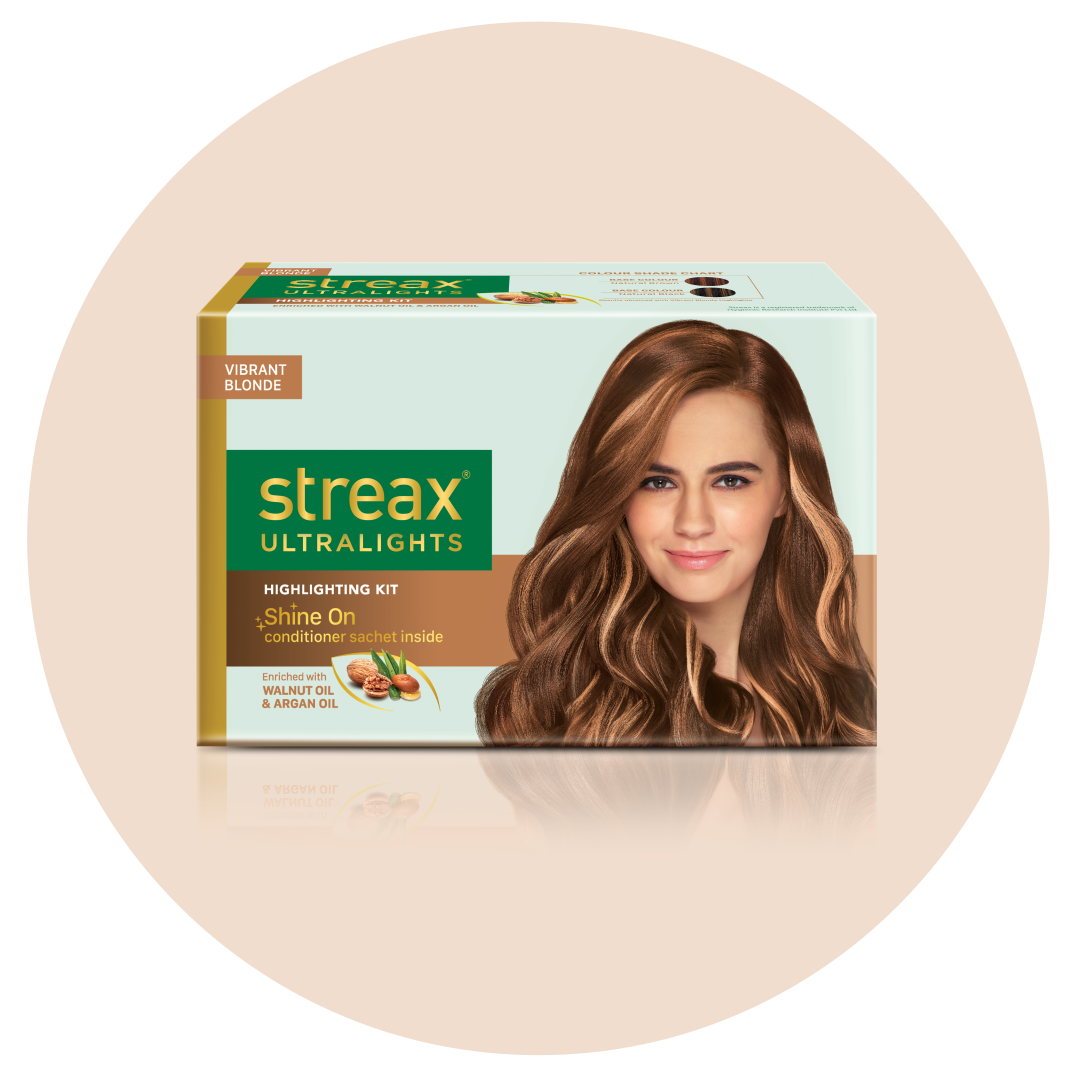 Streax Ultralights Blonde
Highlight every moment with the Streax Ultralights Blonde shades that gives your hair the 'oh-so-glam' makeover.


Home Highlighting Kit
With Shine On Conditioner

Hair applicator

Enriched with walnut & argan oil

Different Vibrant shades

Perfect blonde highlights
About the product
Streax Ultralights Blonde hair colour shades provide stunning & posh hair highlights.
Vitalized with the goodness of Walnut and Argan oil, it strengthens your hair strands while giving your hair a brilliant colour. With our vibrant and soft blonde shades, offer yourself a gorgeous makeover and get yourself luminous, rich hair colour.