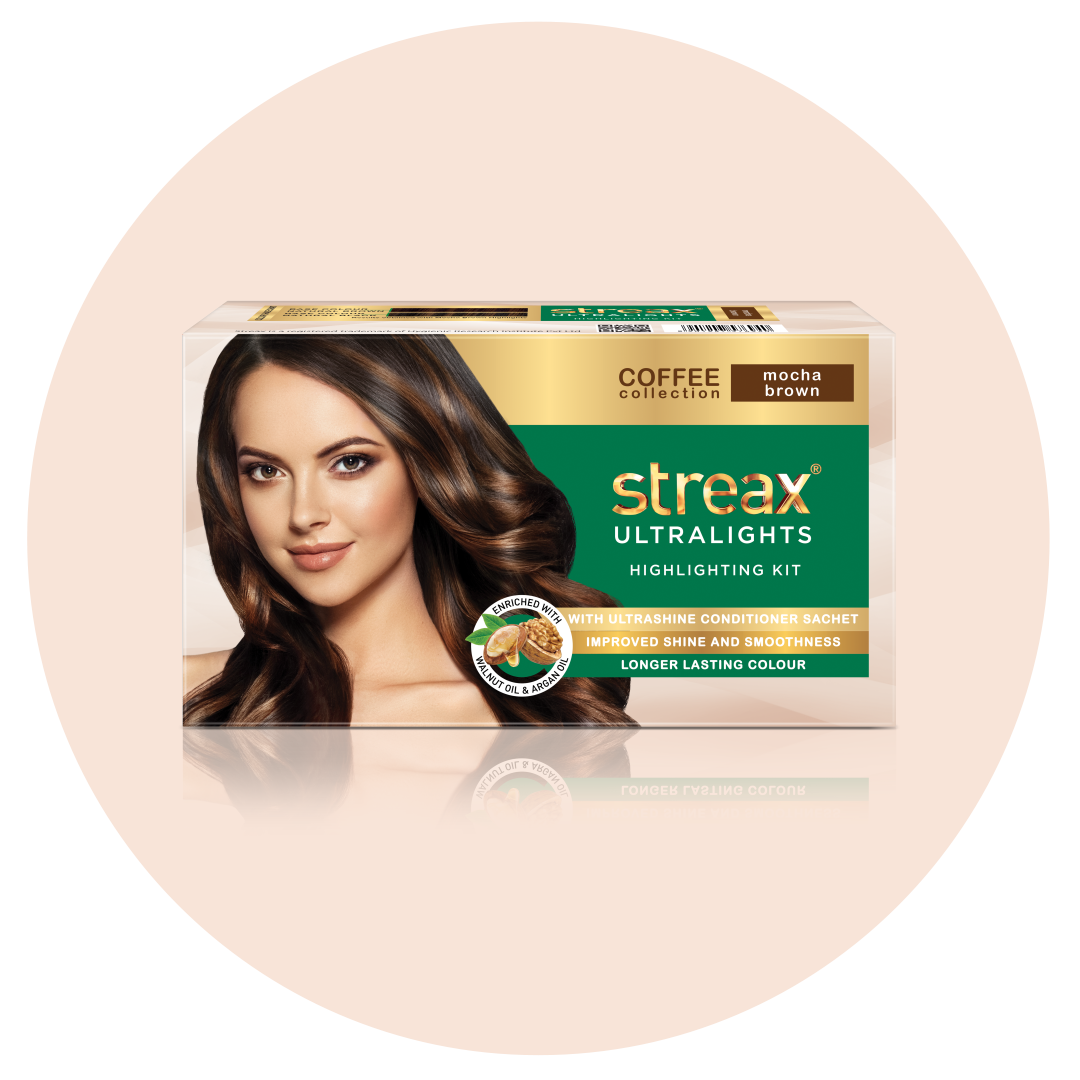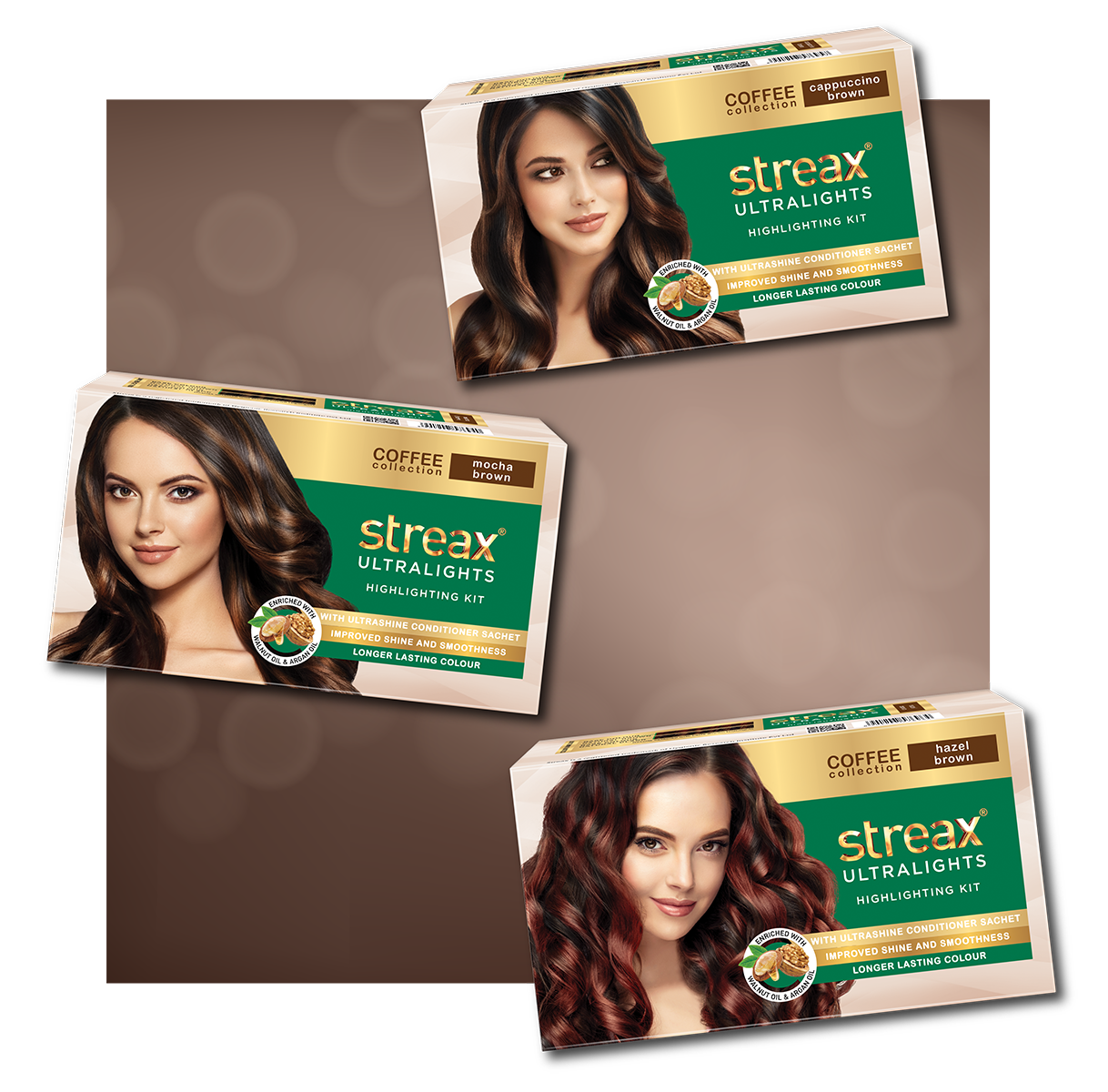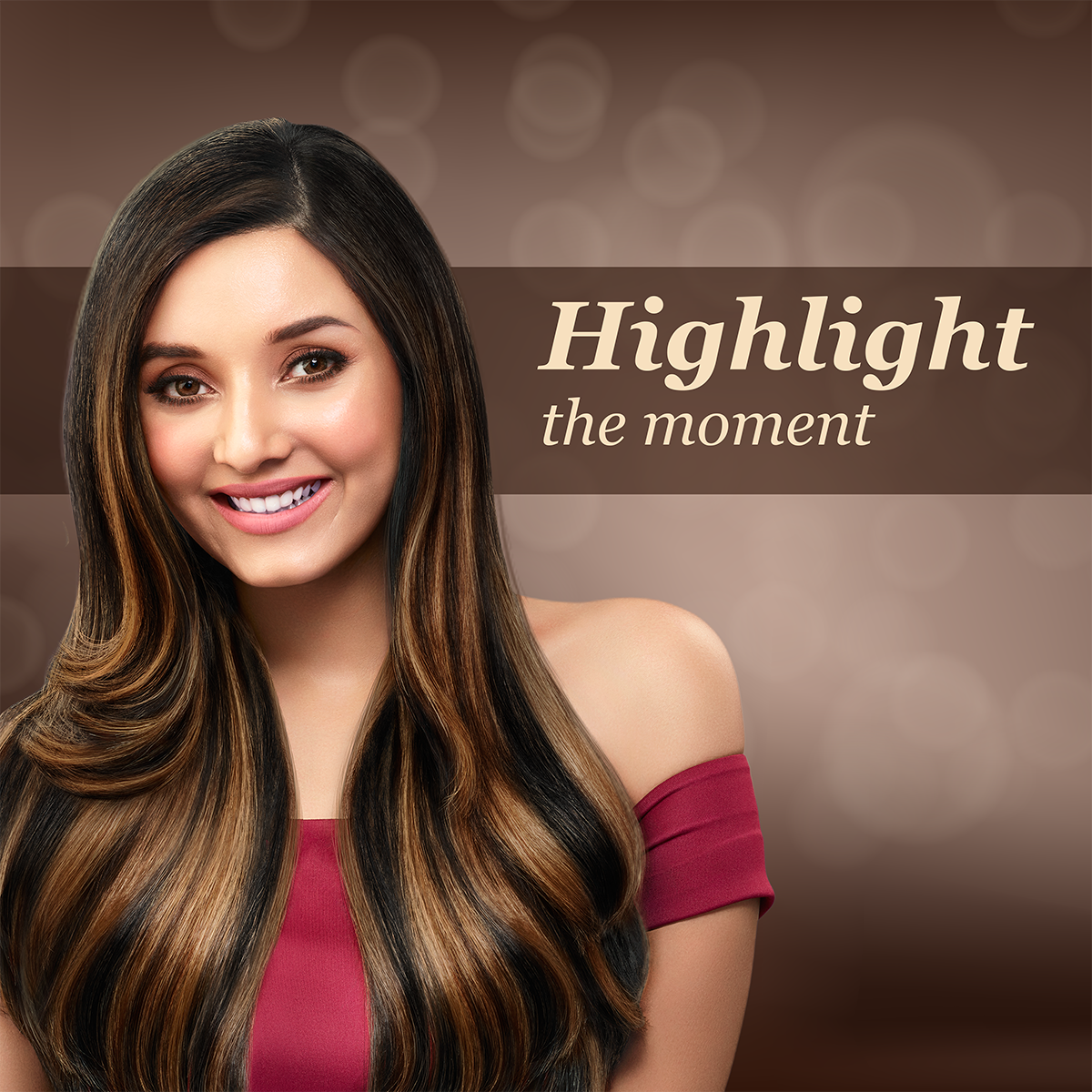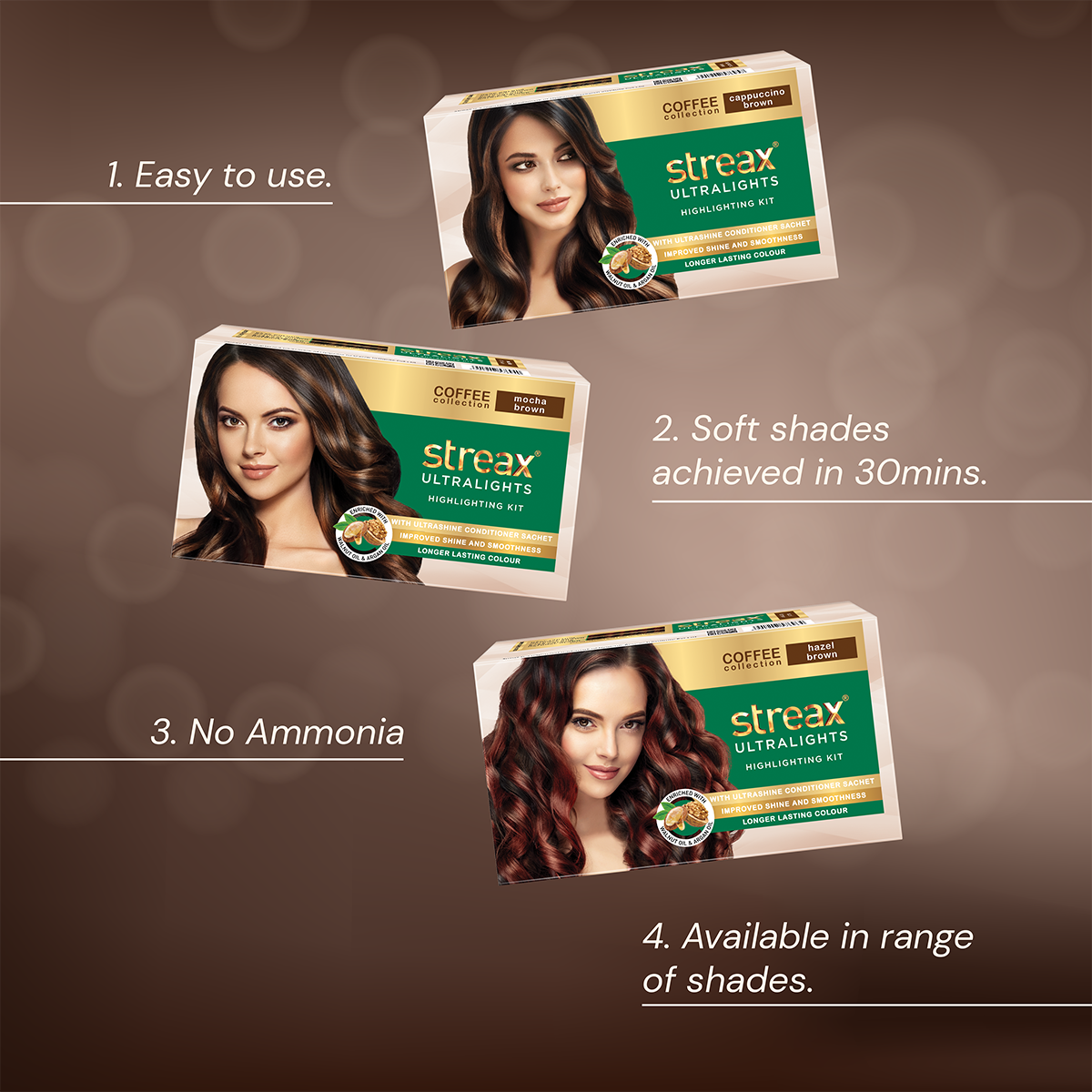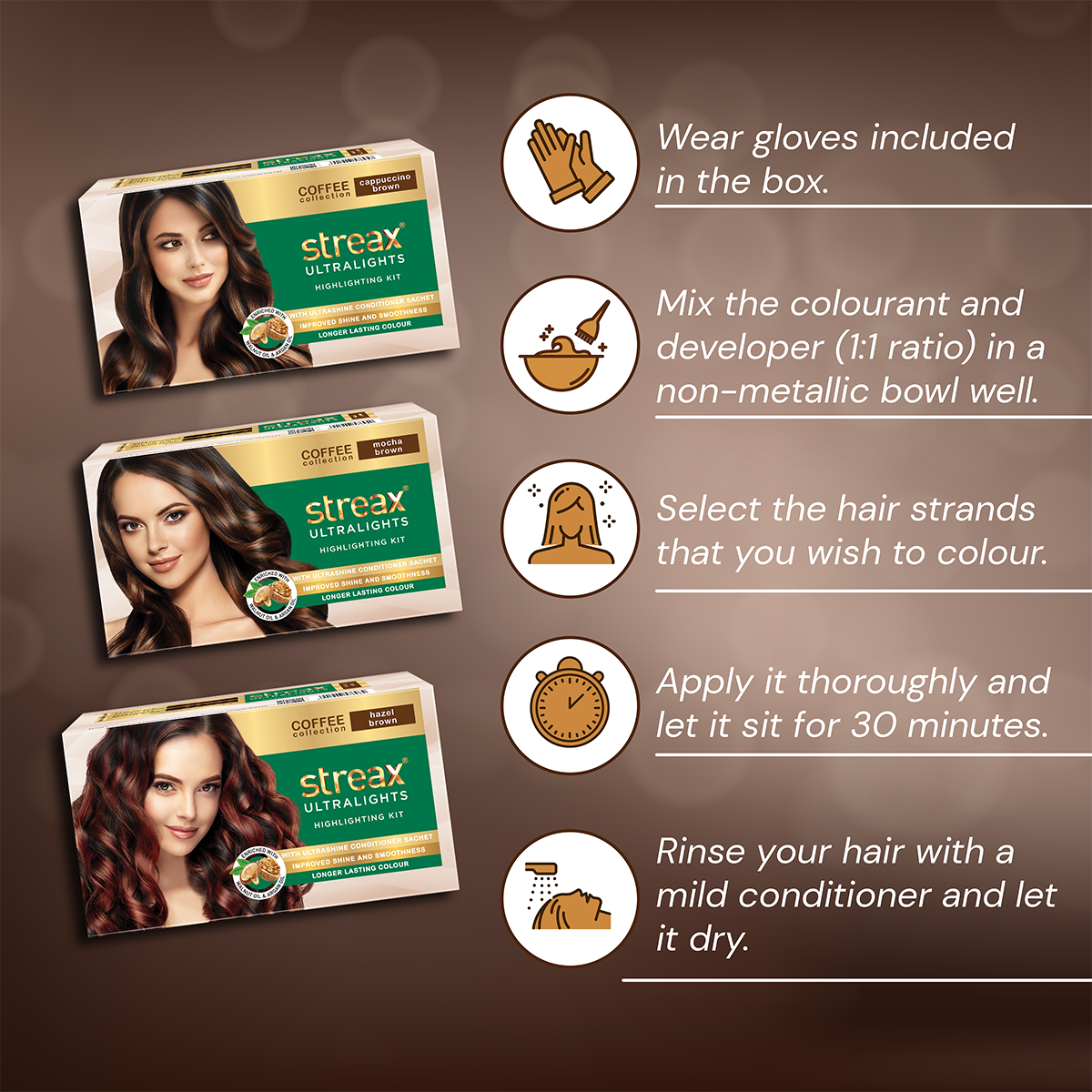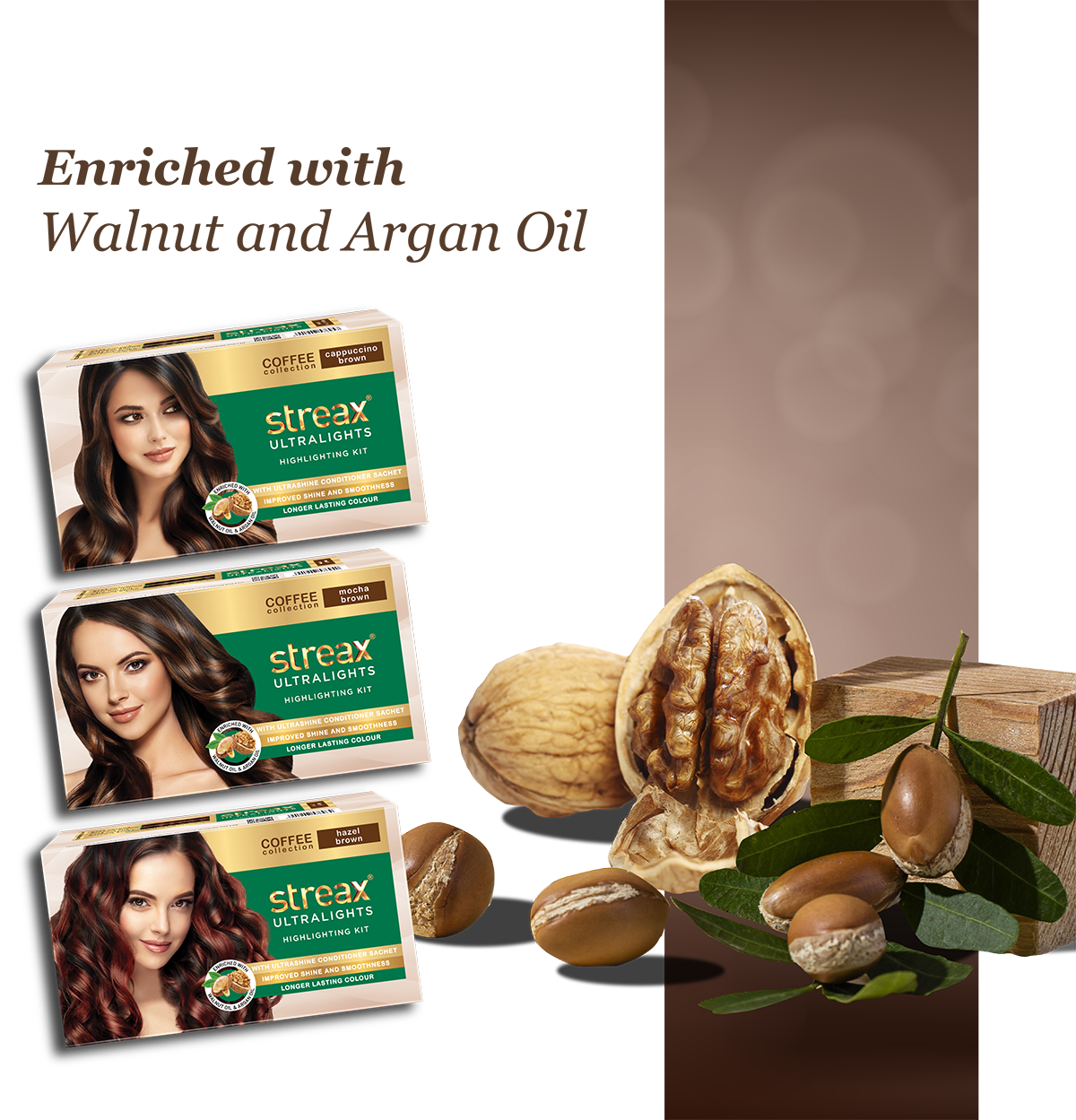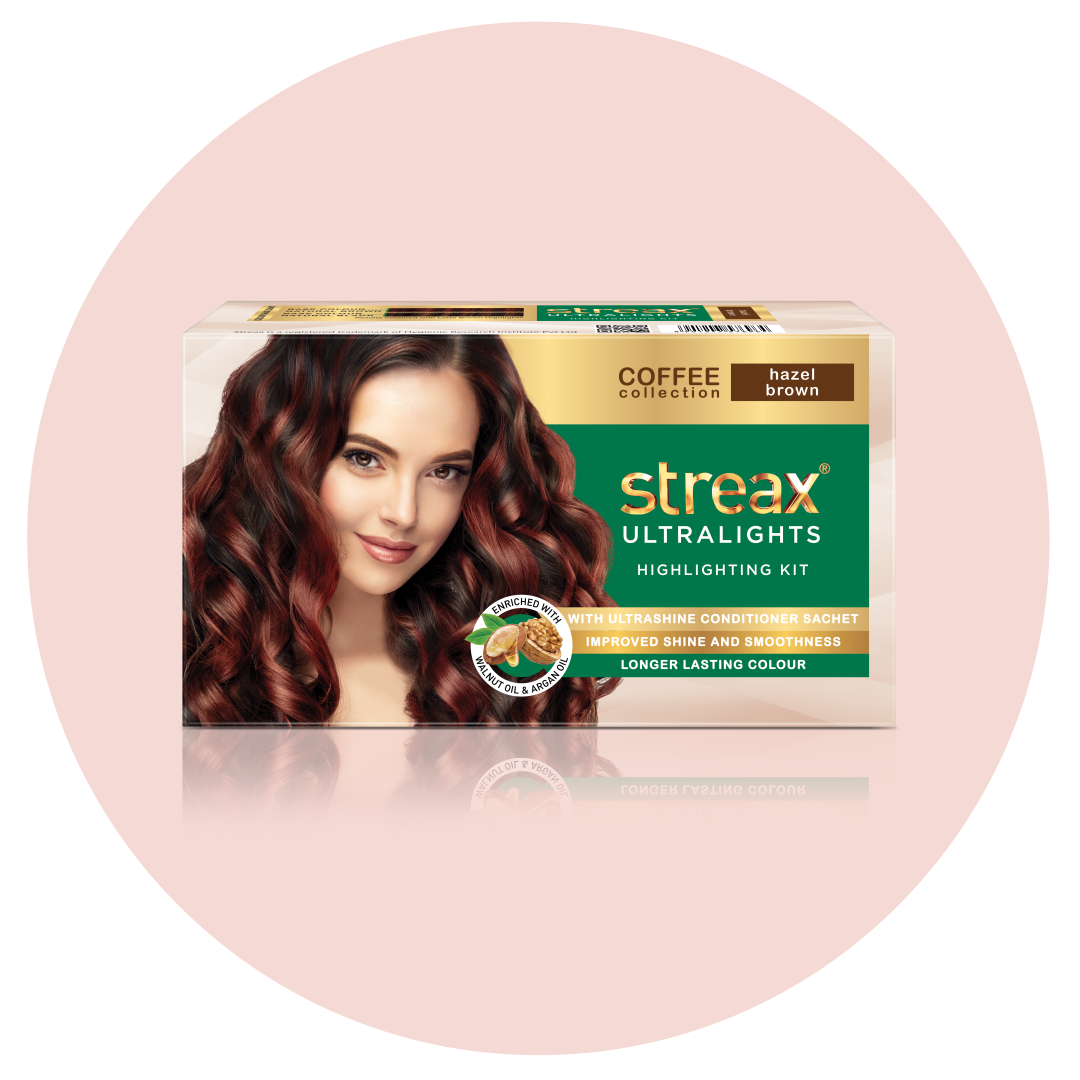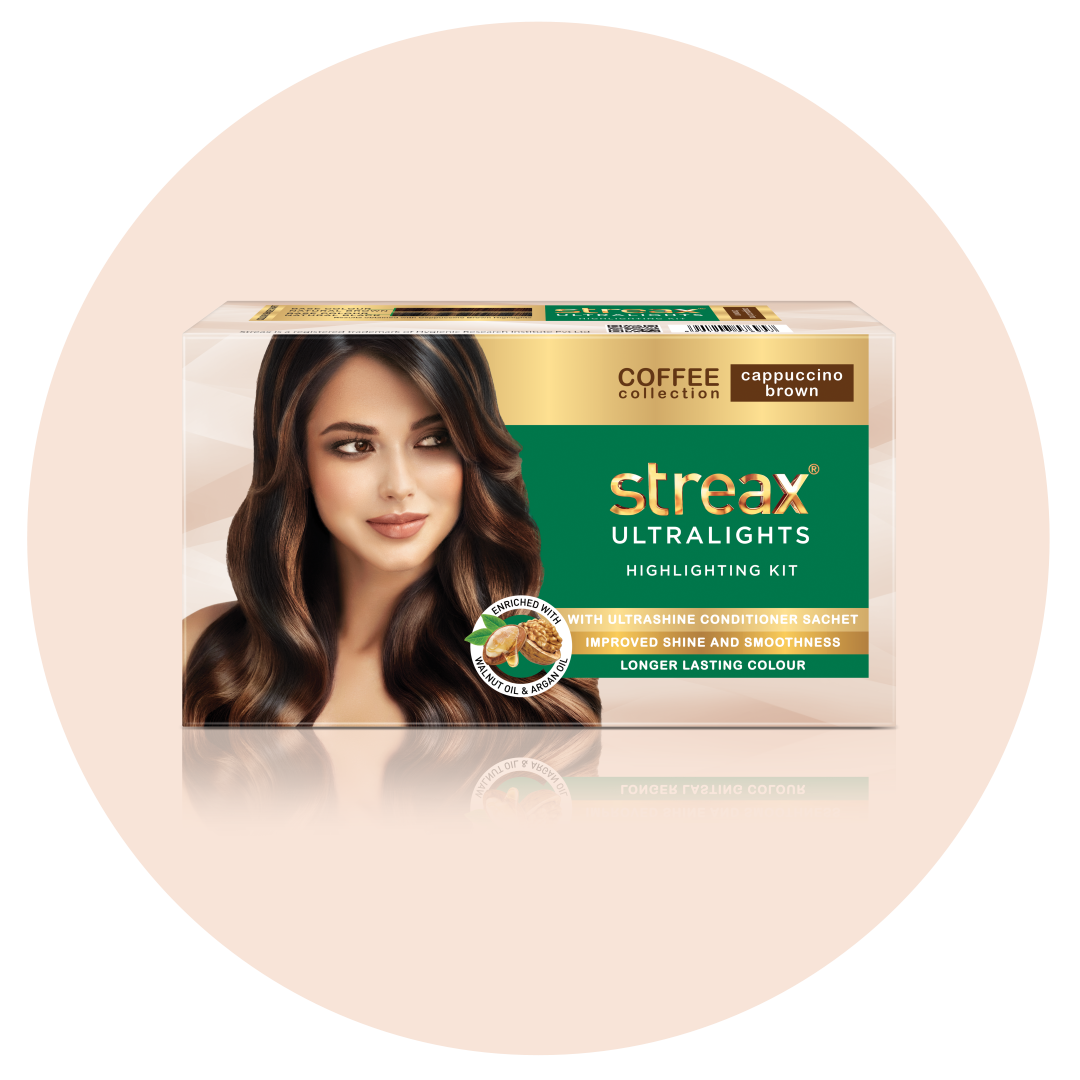 Streax Ultralights Coffee
The Streax Ultralights Coffee Collection not only transforms your hair but also awakens your true self. Get your favorite coffee shade highlights right away!


About the product
Discover the new you with the Streax Ultralights Coffee Collection shades. Get a shade which blends well with Indian hair and gives tint of highlight to your natural hair colour, long-lasting hair colour that will always make your presence felt. Explore an exciting range of rich coffee brown shades from Streax and choose the one that best suits your personality.