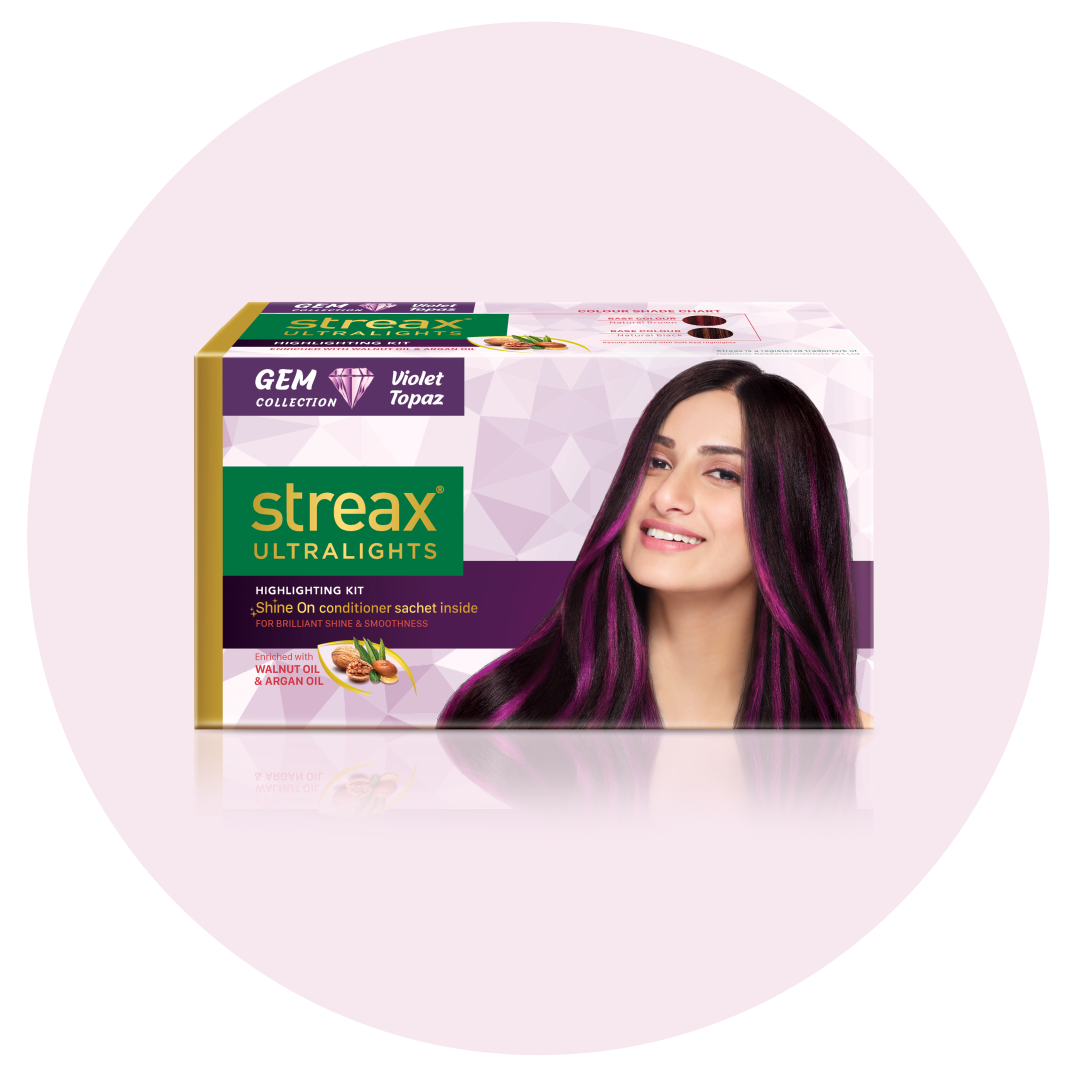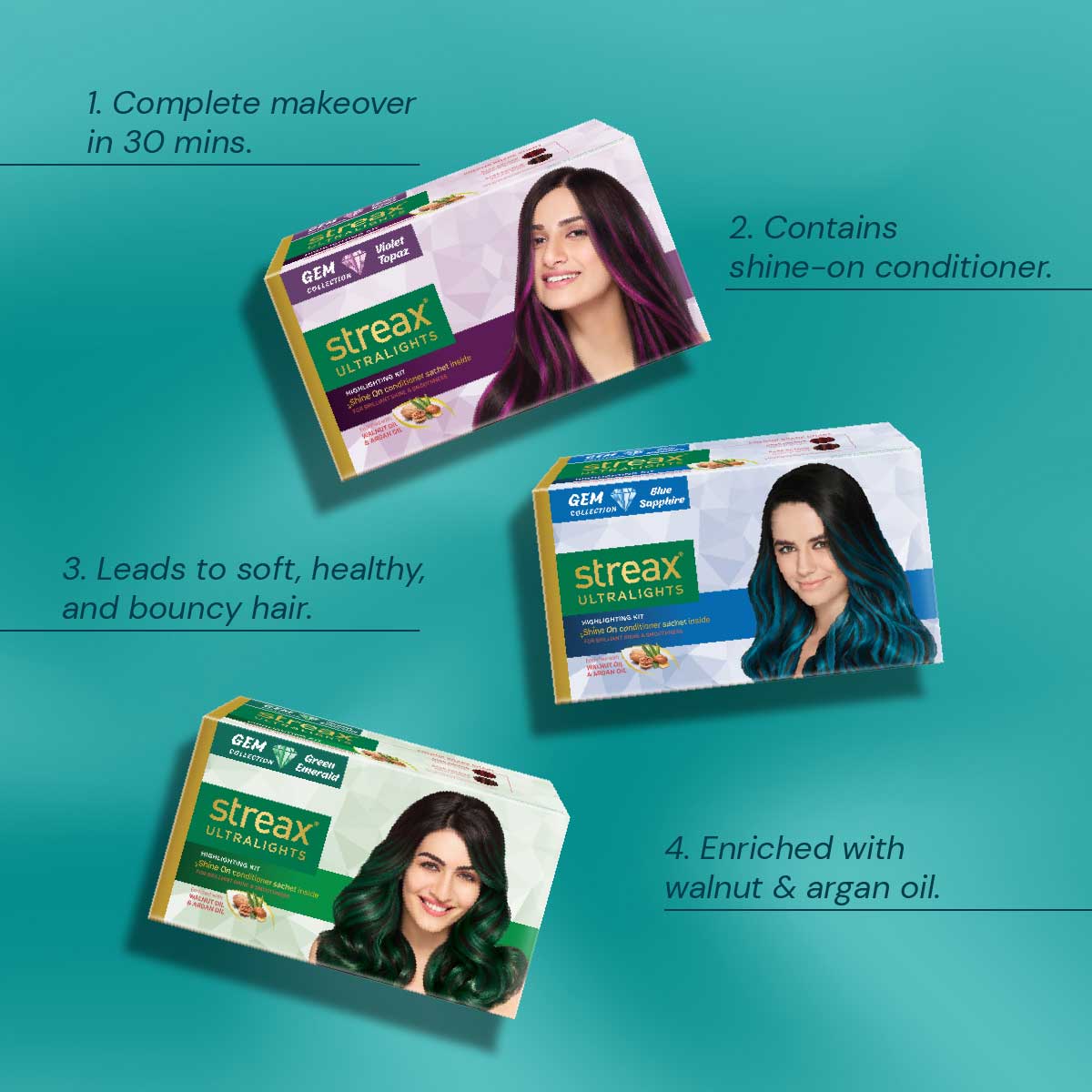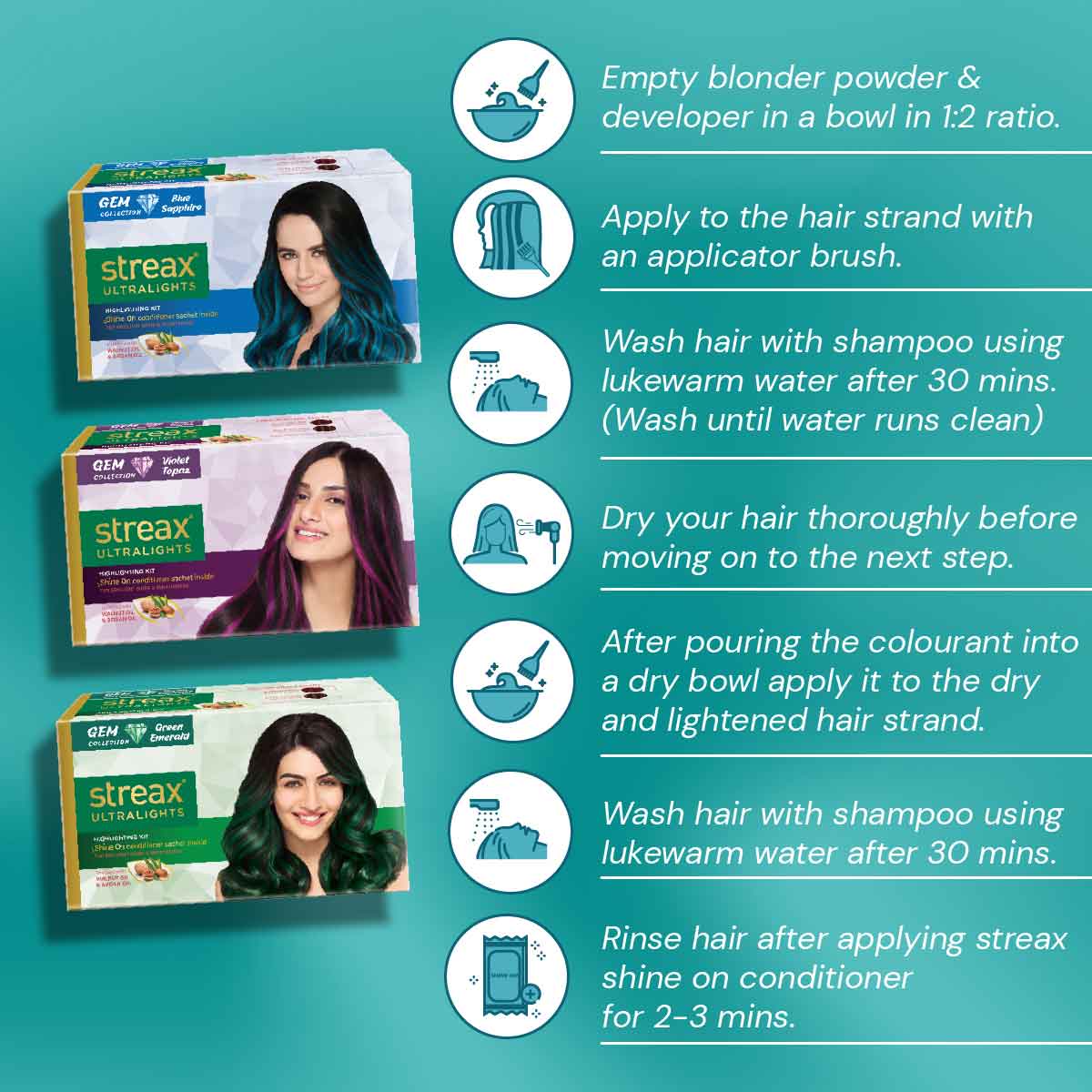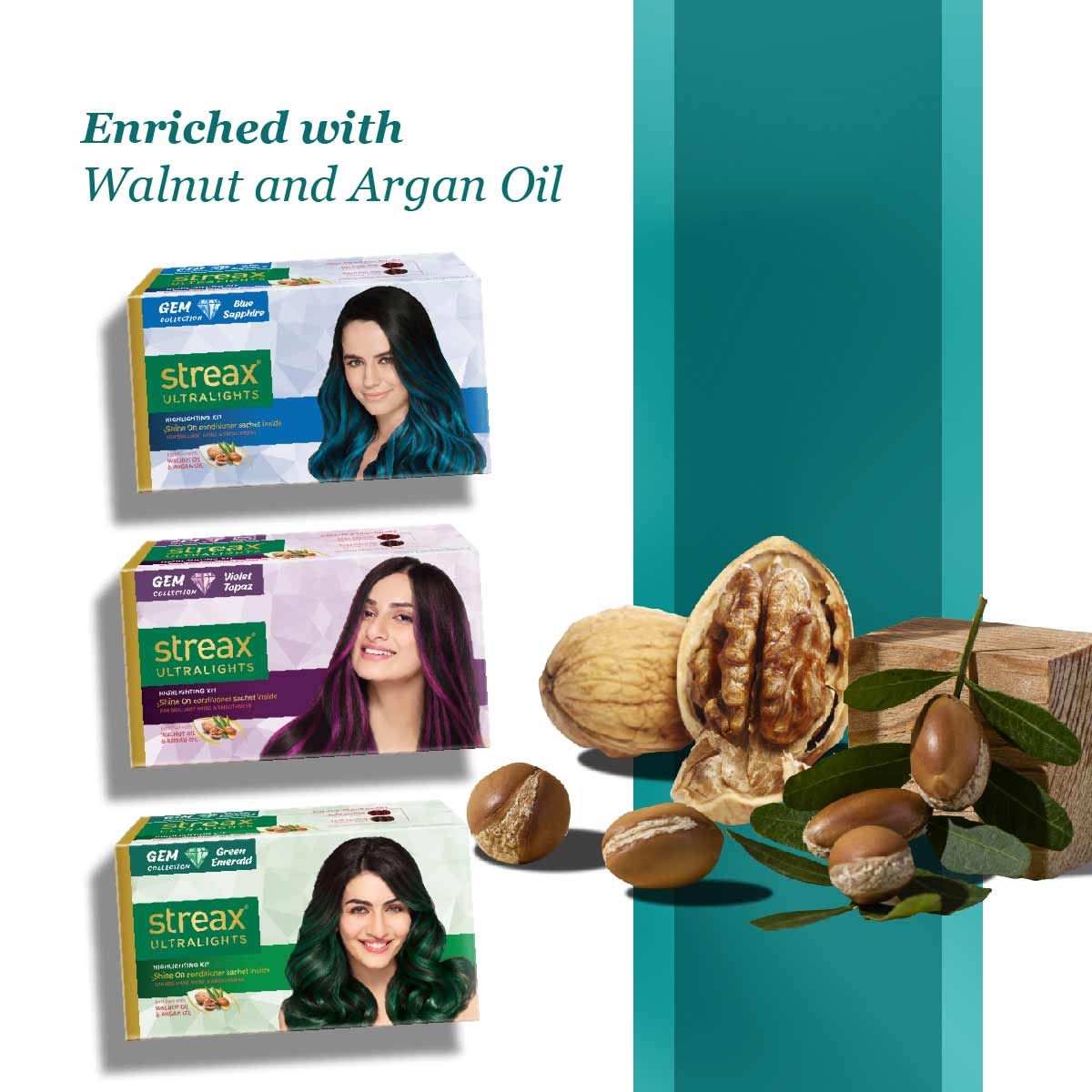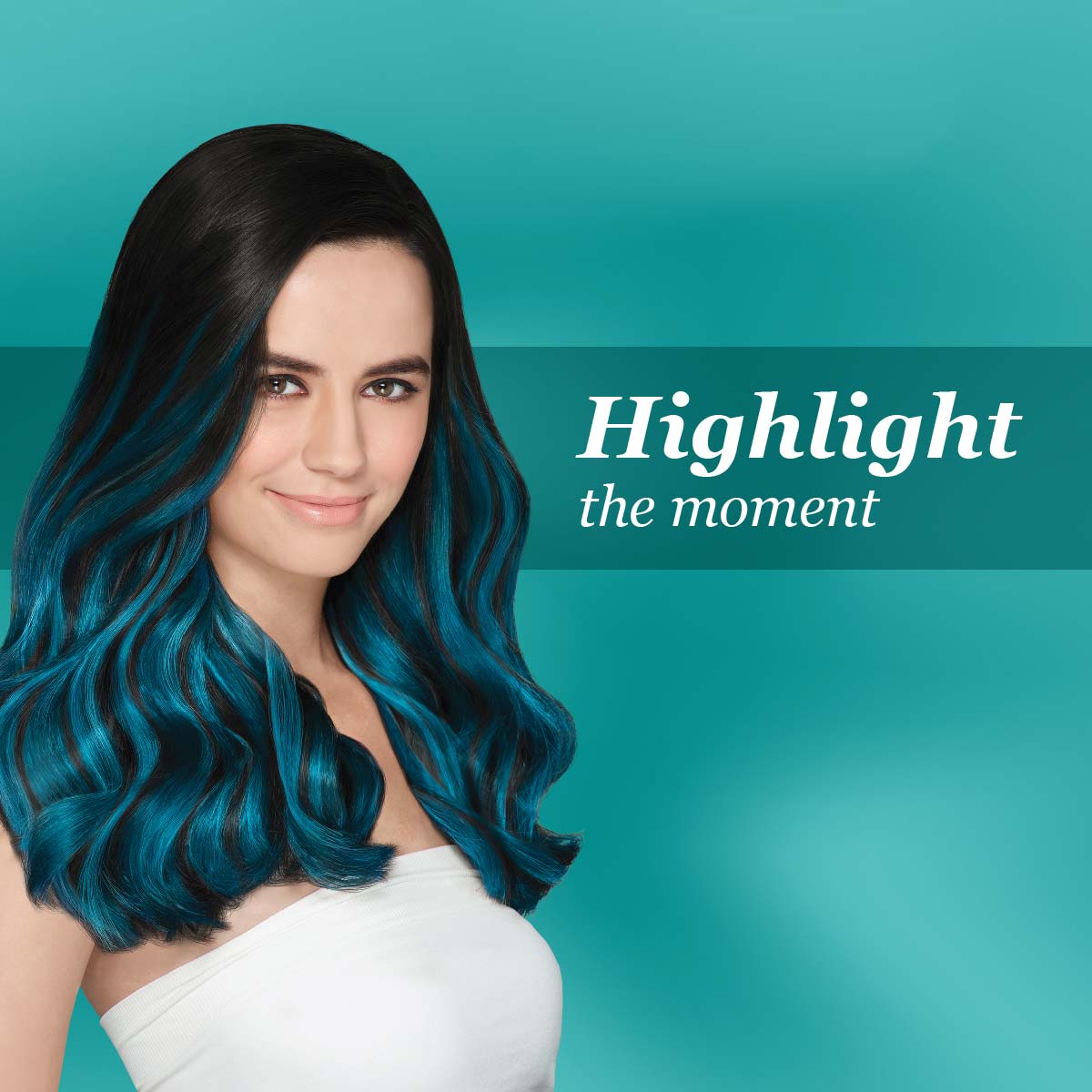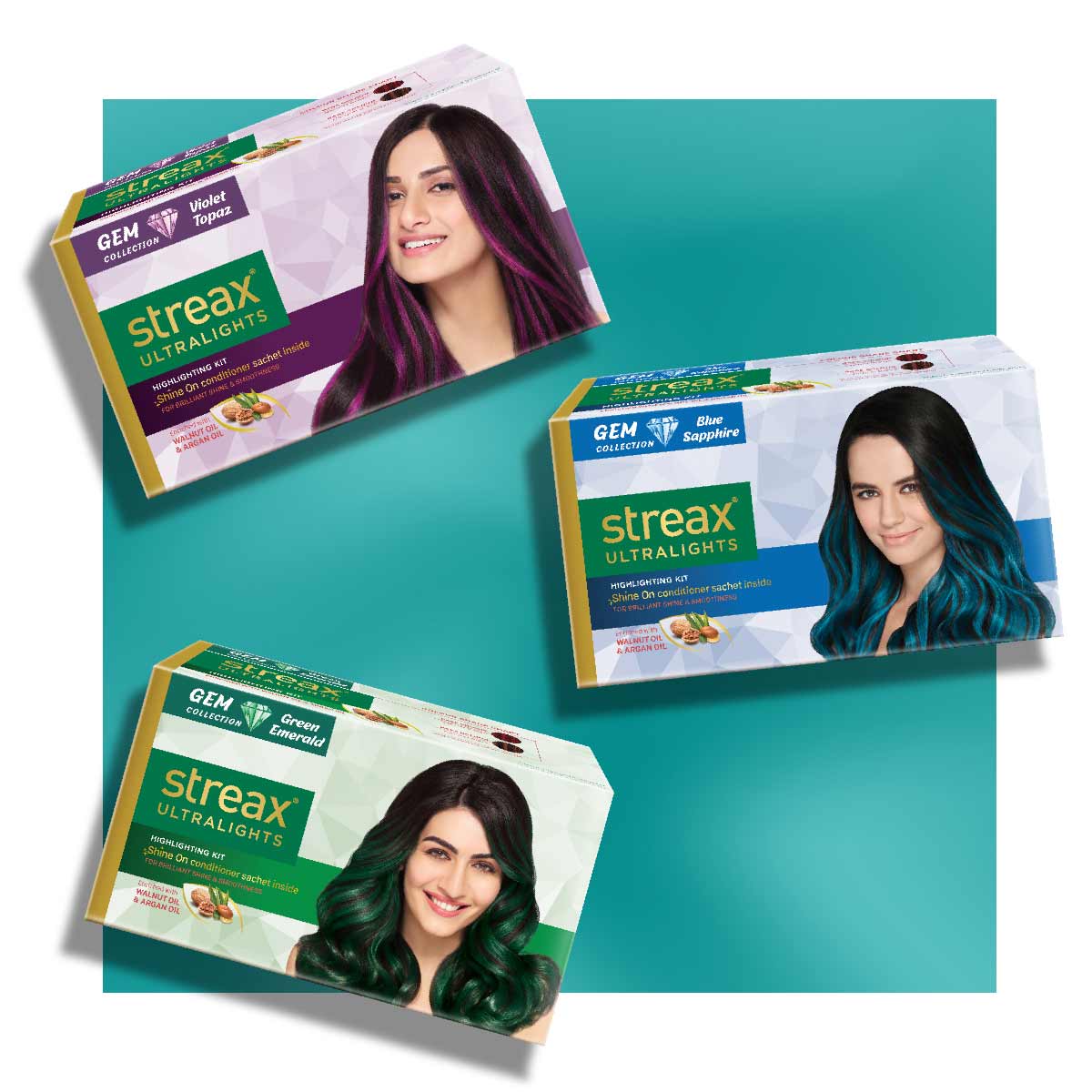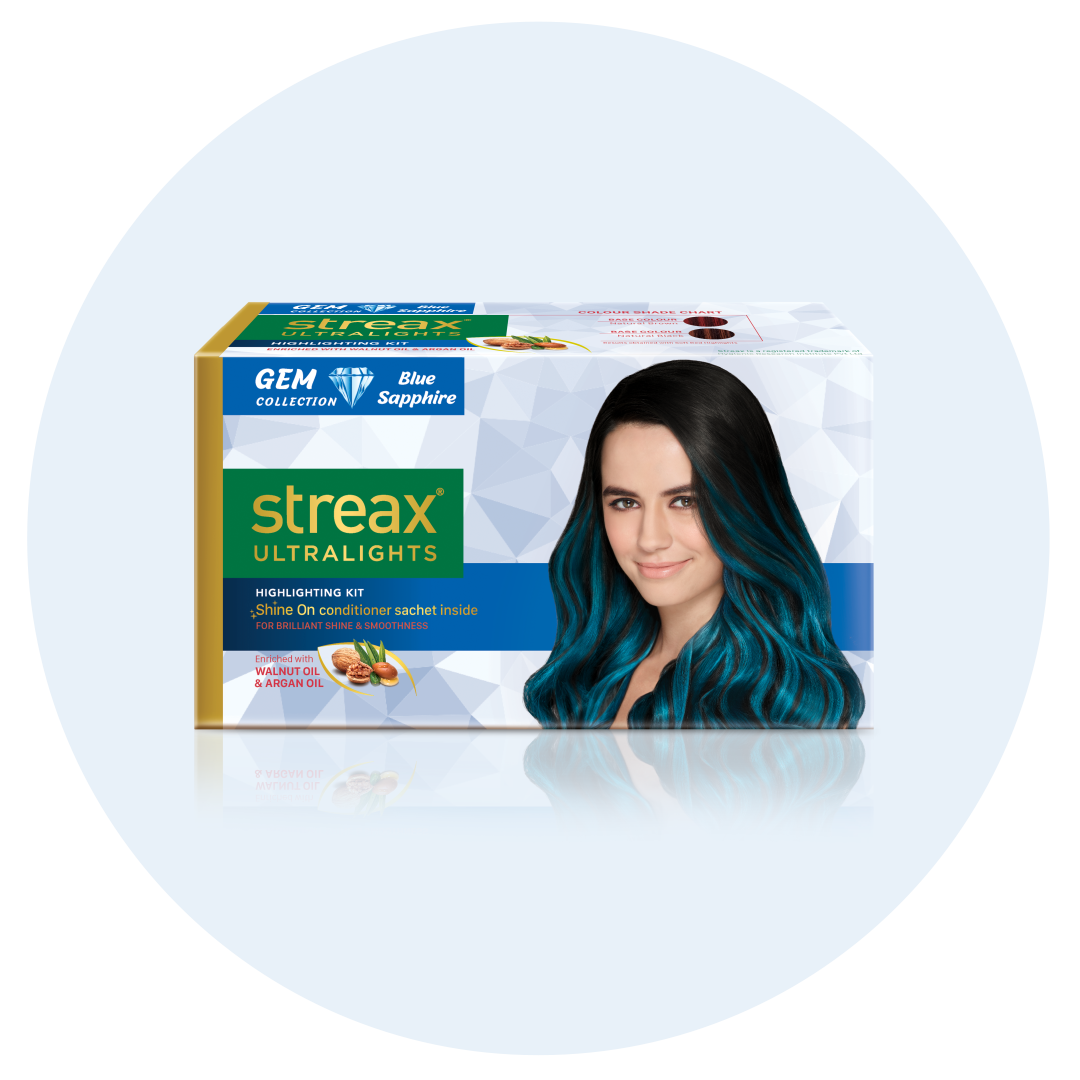 Streax Ultralights Gem
The Streax Ultralights Gem Collection is the perfect blend of vibrancy and shine/glam. So, say hello to a radiant you with these shades!

Avaliable in different colours

Enriched with walnut & argan oil

Longer lasting highlights

With Shine on Conditioner

Quality-centric product

Easy to use
About the product
Experience the range from Streax Ultralights Gem Collection shades for an alluring pop colour hue on your hair. Refresh your hair colour and give your personality a new, enriching glow. Get an irresistible, metallic hair look and eye-catching shine with the Streax Ultralights Gem shades. Stand out with Streax!